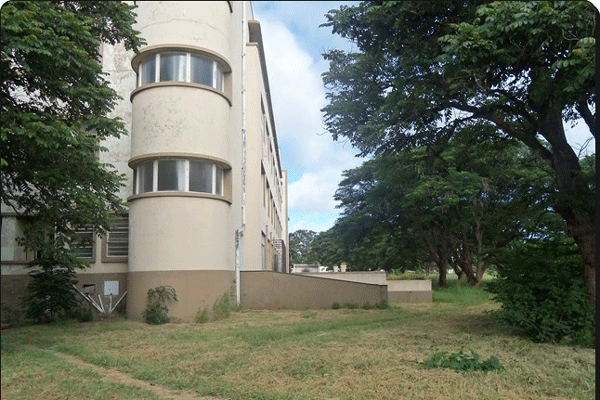 BY RICHARD MUPONDE
BULAWAYO City Council's 36-hour water rationing programme has forced United Bulawayo Hospitals (UBH) to suspend all surgical operations, putting patients' lives at risk.
UBH chief executive officer, Nonhlanhla Ndlovu, yesterday confirmed the dilemma the health institution is facing.
"The city council's water-shedding hasn't spared us. We don't have water. Council is also not supplying us with water bowsers to alleviate the problem. We are finding it hard to fill up containers with water. We just hope the period won't extend further because the situation will be out of control," said Ndlovu.
The hospital management has had a torrid time, filling up water containers to avert a health disaster.
The most affected are the maternity and the theatre sections, which require a lot of water for delivering mothers and surgical operations.
Doctors postponed all surgical operations, including caesarian sections from Monday to today when water is expected to be available before the next water rationing period. A nurse at the theatre ward confirmed the development.
"Doctors said they can't go into the theatre if there is no water. So they postponed all surgical operations including emergencies, which put the patients' lives at risk. Theatres will only start operating on Wednesday [today] when it's expected that council would have resumed water supplies to the hospital," she said.
The 36-hour water rationing programme was introduced two weeks ago after water levels at the city's supply dams dwindled to alarming levels due to insignificant inflows. City fathers approved the water rationing exercise to save the situation in anticipation of improved water inflows into the supply dams.
However, the schedule has had serious effects on the hospital, particularly for admitted patients and resident health personnel who find it difficult to get water for domestic use.
Toilets in the wards have been rendered dysfunctional, because they cannot be used for solid human waste flashing due to the unavailability of water.
Contacted for comment Bulawayo town clerk Christopher Dube promised that council would act on the problem at key institutions.
"I have heard about the problem, it is important that as council we support these institutions. We will do something about it," Dube said.
Bulawayo has been perennially dogged by water problems for decades with residents expressing concern over the slow progress in implementing the Matabeleland Zambezi Water Project, which has been touted as the answer to the region's water crisis.