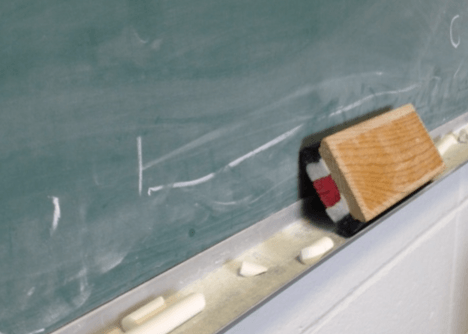 A STORM is brewing at the Anglican Church-run St Anne's Goto Mission in Wedza after schoool authorities demanded rentals from the teachers and threatened to evict them if they fail to pay. It is reported that the school is demanding rentals backdated to January this year.
BY JAIROS SAUNYAMA
According to one of the letters addressed to the teachers seen by NewsDay and signed by one Venerable Reverend JN Kuwani, dated November 30, the mission school is demanding $200 for rent arrears from each teacher, within 21 days.
"You owe St Annes Mission Goto US$200 being rent arrears for the period January 2018 to October 2018. Despite several requests you have failed, neglected and or refused to pay the aforementioned amount which is now due. We thus demand, as we hereby do, payment of US$200 within 21 days from the date of receiving this letter. Failure of which we shall institute legal proceeding with costs to recover the same without further notice to you, which we believe is not necessary given the implications and consequences to your professional standing," the letter read.
Some of the teachers have since approached the Progressive Teachers' Union of Zimbabwe (PTUZ) for protection.
PTUZ Mashonaland East provincial co-ordinator Tapiwa Chengeta said the school was making the matter worse by demanding the rentals in US dollars.
"The provision of quality service begins with the provision of an enabling working environment. It begins with giving teachers decent accommodation. In most schools there are housing committees and they discuss housing issues. It becomes more problematic when the so-called man of God starts to demand rentals in US dollars from teachers who are being paid in local currency," Chengeta said.
"Such acts are driven by greed and other Anglican schools are not doing this, why this one? We will engage the school authorities and get to the bottom of this matter. The teachers' morale is currently at its lowest with most staff in quandary over what would become of them come January following the final letter of demands given to them."
Contacted for comment, Kuwani accused the teachers of politicising the matter.
"Did they (teachers) communicate that there was a circular from the diocese issued last year that they should pay rentals with effect from January this year? I am not in a position to comment on that. However, they are just ordered to pay $5 per room. Some of the teachers are staying in dilapidated houses and we want to renovate them. Where have you seen professionals refusing to pay rentals? Are they not getting accommodation allowances? I think this is just cheap politicking with their unions," he said.