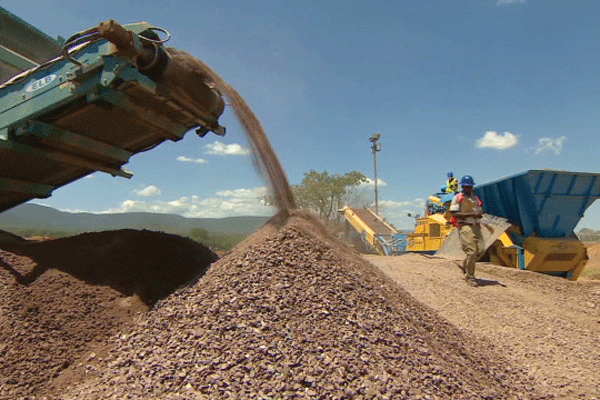 THE National Peace and Reconciliation Commission says it is setting up a team to probe the dispute between the Zimbabwe Consolidated Diamonds Company (ZCDC) and Chiadzwa community.
BY BRENNA MATENDERE
The dispute emanates from ZCDC's failure to put funds into the Marange-Zimunya Community Share Ownership Trust, which was set up in 2012 to help develop the area and "unfair employment practices" by the company.
NPRC chairperson Justice Selo Masole Nare told traditional leaders at the National Chiefs conference in Kadoma early this week that the commission will soon visit Marange to provide post-conflict justice to over 1 000 villagers who were displaced and settled at the Agriculture and Rural Development Authority (Arda)'s Transau Farm.
The displaced villagers, who were promised modern houses and social amenities, said they were given homes that they say were too small for their huge families and small plots where they could not carry out farming activities.
"In Marange there has been concern that no development is being done in the community by those who are mining diamonds there. The people are complaining that roads and infrastructure remain poor when the area is endowed with rich diamond deposits that are being extracted. So we have appointed a commissioner for the area in preparation for a full exercise of peace and healing to be done in the area soon," he said.
Nare also said the commission was alive to concerns that it was taking long to deal with the diamonds conflict.
"We promise the people from Marange that we are going to do our part in resolving the conflict. If you go into that area, you hear people saying diamonds are our life. In short they will be saying we need the resource to improve lives of people in the area. So we might have taken long to deal with the conflict, but we are going there very soon," he said.
People of Marange have harrowing tales of physical and emotional abuse which they say came about following the launch of the infamous Operation Hakudzokwi by State security agents in 2008. They say women were raped, young boys and men tortured and many were killed and their property destroyed as soldiers drove out panners from the diamond fields.
Chief Marange told NewsDay that the diamond conflict in his area was real and needed to be resolved.
"The people are complaining that you see a bus full of people coming from outside Marange to be employed at the diamond mine, yet we have our own sons and daughters with the skills. The roads are in bad shape and, actually, a road leading to my own homestead is impassable yet I am the chief of the area. We have not seen clinics being built or even schools and there are water challenges we face," he said.
"The issues are serious and people in my area are very angry. There has to be a solution to the stand-off," he said.