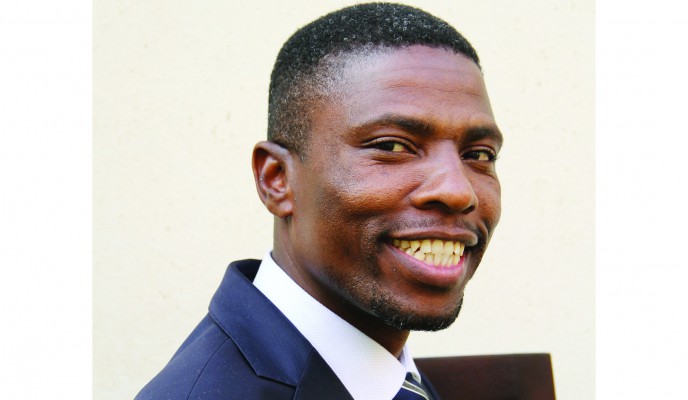 FORMER chairperson of the Parliamentary Portfolio Committee on Transport, Dexter Nduna, says it would be difficult for the National Railways of Zimbabwe (NRZ) to be turned around despite the $400 million deal, unless government ring-fences bulk goods transportation by rail.
BY MTHANDAZO NYONI
In an interview with NewsDay recently, Nduna said for a very long time now, the NRZ has been in its doldrums due to a plethora of reasons, chief among them obsolete equipment.
"However, now with the coming in of diaspora investment, DIDG Group, there is leasing out of wagons and engines to NRZ. This, in a way, has rejuvenated an otherwise sleeping giant," Nduna, who is currently a member of the same portfolio committee, said.
"For a very long time, the committee on Transport and Infrastructure has been calling on government to make sure they ring-fence some of the cargo bulk goods for NRZ in order to rehabilitate it, to revamp and make sure that NRZ comes alive again from its disused state."
Nduna said bulk goods transportation by road, which roads have also outlived their lifespan of around 25 years, only worsens the statuses of the roads until they reach a disused state.
"They are run-down quite fast, so the ring-fencing of the bulk goods transportation [is need]. When NRZ came to Parliament some time back, they said just by transportation of coal from Hwange, if they could optimally be capacitated, that would increase their capacity or the revenue generation by 10%," he said.
"So, it was the clarion call of the committee at that time in the Eighth Parliament. that at least there needs to be 10% of all mineral transportation — coal and chrome — that be ring-fenced from all mining organisation to be transported by NRZ. These are quick-wins and low-hanging fruits that I believe can quickly resuscitate NRZ, in particular now that there is DIDG," Nduna said.
DIDG/Transnet and NRZ signed a $400 million recapitalisation agreement which will allow the renewal of the parastatal's plant, equipment, rolling stock, track signalling and telecommunications infrastructure as well as information technology systems.
The strategic entity, which requires about $1,9 billion in the long-term to fully recapitalise its operations, took delivery of railway equipment in February this year on lease terms, under an interim arrangement with DIDG/Transnet while it awaits financial closure to the $400 million recapitalisation project.
Nduna said the committee, sometime in 2016, requested the Executive to put in place a statutory instrument that outlawed bulk goods transportation by road in order to put it on rail, and the responses by the Executive was that at the time, NRZ was ill-equipped to handle the bulk of the bulk goods and so it would be unfair to give the producers and also not to give the business community an opportunity to have their bulk goods transported by road.
"We also saw in the same light, but now the coming in of this investment, you would then find that easily you can remove the big trucks from the road and save the shelf lives of our roads."
NRZ used to move 19 million tonnes of cargo per year, but now the number has reduced to about four million tonnes.