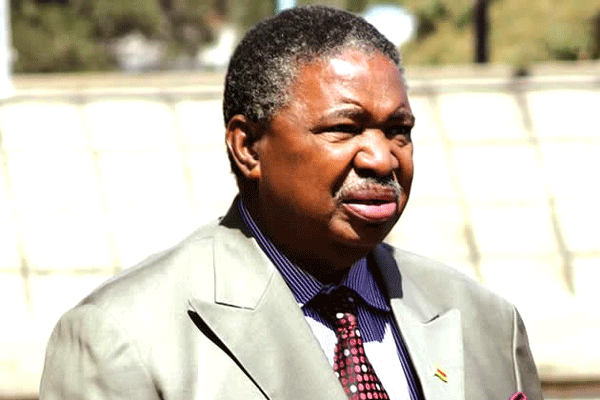 GOVERNMENT has up to early December to process former Vice President Phelekezela Mphoko's full pension or risk a civil suit, his lawyer Welshman Ncube has said.
BY NQOBANI NDLOVU
Mphoko is yet to receive his terminal benefits following his removal from office after the fall of former President Robert Mugabe in a November 15, 2017 coup.
He has been engaging government over his terminal benefits for months on end but has reached a deadlock over the matter, resulting in Mphoko's lawyers giving notice to sue.
"The notice has not yet expired. I do not have the papers with me right now (to confirm the date of expiry of notice), but it expires in early December," Ncube who is also MDC Alliance vice-president, told Southern Eye yesterday.
Government admits Mphoko is entitled to his pension but disputes he deserves full benefits such as security aides, an office, telephone, secretary and domestic workers in line with the Constitution.
Government argues Mphoko does not deserve full benefits as he did not serve a full term under Statutory Instrument 86 of 2015 that states only a VP who served at least one term in office can enjoy exit packages such as a security officer.
Section 102 of Zimbabwe's constitution stipulates that "… A person who has ceased to be President or Vice-President is entitled to receive a pension equivalent to the salary of a sitting President or Vice-President, as the case may be; and such allowances and other benefits as may be prescribed under an Act of Parliament."