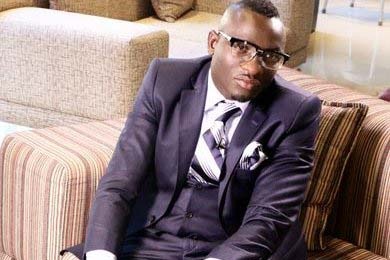 A HIGH Court judge yesterday set aside a lower court decision to deny socialite Genius Kadungure, popularly known as Ginimbi bail saying the magistrate might have been influenced during an adjournment.
BY DESMOND CHINGARANDE
Magistrate Bianca Makwande had denied Kadungure bail despite the State consenting.
Prosecutor Michael Reza and lawyer Jonathan Samukange were left confused after Makwande went against the State recommendation.
This prompted Samukange instructing Advocate Silvestor Hashiti to make an urgent chamber application.
In his ruling, Justice Tawanda Chitapi said it was a bad decision to deny Kadungure bail despite the offence carrying a lesser sentence of under a year imprisonment and a fine not exceeding level 7.
Chitapi said Makwande should have considered also the way the allegations were placed in the State outline.
He said the lay out of the charges was not clear as to which property the accused bought using proceeds of the crime.
"In the outline it is said he smuggled more than 6 300 000kg of liquefied (petroleum) gas, but the elements which made the allegations are not stated in the outline," Chitapi said.
He said the evidence of title deeds was not considered despite her having adjourned the court to allow the deeds to be brought before the court.
Chitapi said Makwande was wrong to allow the evidence to be submitted and make a pre-judgment.
He said the State did not proffer any reason to continue incarcerating Kadungure.
"I hereby set aside Makwande's ruling and order accused to pay $1 000 bail, to surrender title deeds of a Borrowdale property, to continue residing at the given address, to report once every Friday at CID Commercial Crimes Division and to surrender the passport to the clerk of court," Chitapi ruled.