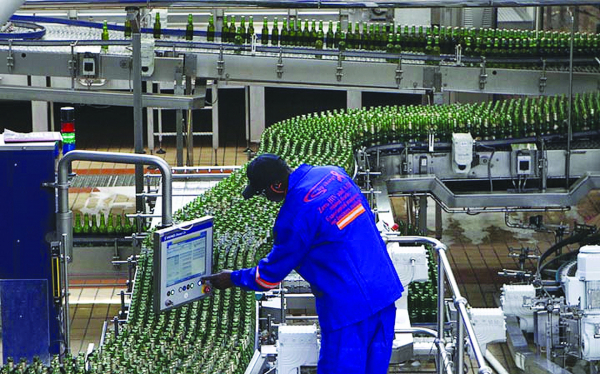 DELTA Corporation Limited posted a profit of $57,2 million in the six month period ended September 30, from the $32,3 million recorded last year due to a firm consumer demand. Revenue grew by 37% to $341,4 million from $250 million last year.
BY FIDELITY MHLANGA
Chairman Canaan Dube said the group had an exceptional performance, notwithstanding the shortages of foreign currency, which slowed its Chibuku and soft drinks businesses.
"Consumer demand has been firm due to increased economic activity in mining and agriculture, expansionary fiscal and monetary policies and the election related spending," he said.
Lager beer volumes surged by 54%, sorghum beer gained 2%, while sparkling beverages grew by 3%. Operating income increased by 73% from $38 million to $65,6 million. Cash and cash equivalents were at $349,6 million up from $222,7 million in the prior year.
Delta urged government and regulatory authorities to engage stakeholders ahead of major policy pronouncements in order to maintain market confidence.
"Post the end of the reporting period, the fiscal and monetary policy pronouncements have been dampened by contradicting statements on the multi-currency framework. In addition, the 2% transaction tax took both business and consumers by surprise, raising policy risks and undermining market confidence," Dube added.
He said monetary and expansionary fiscal policies had brought the economy to disequilibrium.
"Government should take steps to sterilise the excess liquidity without compromising national savings and market confidence. It is not enough for government to acknowledge the fact and pronounce policy changes, but to show commitment and take steps to correct the situation," Dube said.
"The country needs to live within its means and to implement business friendly policies to deliver the Zimbabwe we all want. The realisation by government that excessive dependence on borrowings is not sustainable is a welcome development."
On the outlook, the company sees continued shortage of foreign currency disrupting its operations as evidenced by the periodic stock out situation in the market.