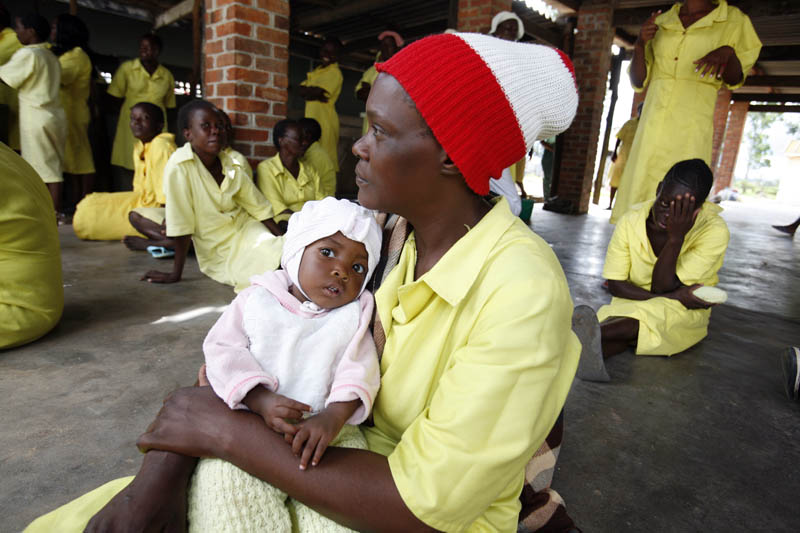 CHILDREN accompanying their incarcerated mothers in the country's prisons are reportedly suffering more than the offenders because of the harsh prison conditions in the archaic buildings that were constructed for male offenders only.
BY VENERANDA LANGA
A recent policy note by Parliament on challenges faced by children accompanying their incarcerated mothers said the rations distributed in prisons were specifically for the prisoners only, thereby implying a denial of access to basic human rights to the children accompanying their mothers.
The policy note was penned by researcher Precious Sigauke-Mtetwa.
"The prison infrastructure in Zimbabwe was specifically built to accommodate male prisoners, thereby making the prison conditions unbearable and discriminatory in nature to the female offenders," the policy paper said.
"Regrettably, these conditions are still far from meeting the basic human rights needs of the female offenders themselves and worse still, the children accompanying them."
The report said while government had taken steps to establish child-friendly facilities such as nurseries and crèches within prison structures, it was depressing to note that such infrastructure was only available at Chikurubi Female Prison.
In 2016, the Parliamentary Portfolio Committee on Women Affairs visited prisons and highlighted in their report that children accompanying their mothers in prisons were sidelined in policy and did not have access to the basic necessities of life such as warm clothing, food and nutrition, water and sanitation, education and health.
"The prison infrastructure has not been upgraded since independence in 1980 such that most of the prison facilities are not habitable and conducive for female offenders and their children. The Constitution acknowledges the right of children to shelter, safe environment and recreation as crucial for their survival and development.
"Night dawns at 4:00pm in Zimbabwe's prisons, whereby the inmates, together with their children, are locked up in the dormitory cells, where the space for children's play is limited."
Other children's rights undermined in prisons include the right to clothing, where the mothers were provided with inmates' uniforms, but there was no provision for the child by government, including baby blankets.
"According to prison standards, an inmate upon admission is entitled to five blankets and three blankets for the child, but due to shortages, this has not been possible as only blankets for the inmates are available."
The report said children living with their mothers in prisons were entitled to healthcare services, including vaccinations and preventive care, but most of the clinics in prisons are grossly under-resourced and do not have the critical drugs for children.
Section 58 of the Prisons Act (chapter 7:11) stipulates that infants may accompany their mothers to prison for up to two years before they are released to relatives.