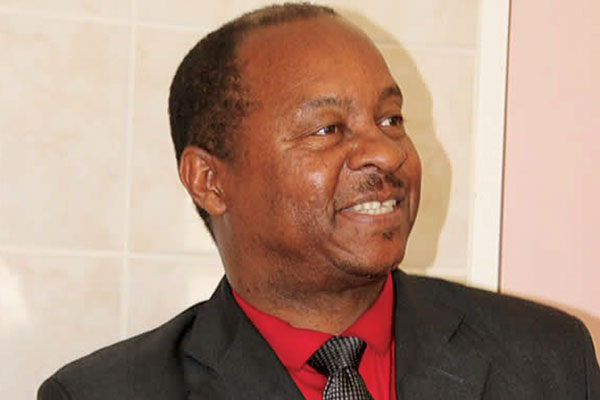 GOVERNMENT has sent an SOS to the World Health Organisation (WHO) asking the United Nations (UN) agency to assist with provision of key drugs and medicines as the foreign currency crisis has chocked the drug supply chain.
BY NQOBANI NDLOVU
Since the latest wave of foreign currency shortages, Zimbabwe has been experiencing acute drug shortages raising the specter of a spike in "drug-resistant ailments" among chronic patients.
Health minister Obadiah Moyo told Parliament last week that government had sent a begging bowl to WHO, claiming the drug situation was now an emergency.
"We have also engaged the World Health Organisation (WHO), they helped us during the cholera outbreak. They gave us drugs worth $3 million, now they are also helping us. They are in their meetings because we told them that it is now an emergency in Zimbabwe," Moyo told Senate on Thursday.
"Yesterday (On Wednesday) I was with the head of WHO in Zimbabwe and he sent a message to their headquarters. We have also engaged their director-general who is in Geneva, I met him when I went there for a meeting and he has understood that and they also want to help us. Their hearts are pure when it comes to helping Zimbabwe."
Pharmacies across the country are demanding payment in hard currency with prices of most drugs out of reach for ordinary citizens.
Moyo said a long term solution lay in manufacturing drugs locally while also revealing that a memorandum of understanding signed with India allows the importation of drugs without paying a deposit.
"From the allocation (foreign currency) we are going to get, we will buy raw materials to give CAPS and Datlabs for them to manufacture drugs; they will account for the money that they will be given.
"After they manufacture, we will send those drugs to National Pharmaceutical Company (NatPharm). NatPharm does not have enough drugs in their warehouses as of now. We told NatPharm that we want to do a re-stocking exercise. We want to fill their warehouse with drugs," Moyo said before warning pharmacies charging in foreign currency that they risk having their operating licences revoked.
"I think you saw what happened on the fuel crisis, some garages had their licences revoked. We also contemplate doing the same but we have to be wise on that and we do not want pharmacies to complain that we have revoked their licences because of demanding US dollars," the minister said.