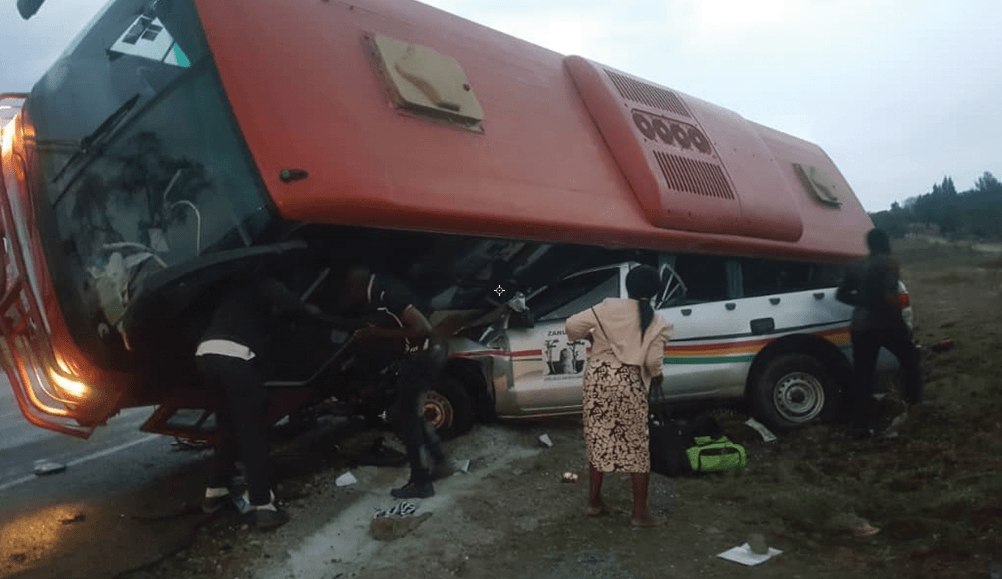 THE Zanu PF Midlands province structure is set to write to the party's supreme governing body, politburo, seeking national hero status for its vice-chairperson, Godwin Shiri, who died in a car accident on Monday evening.
BY BRENNA MATENDERE
The party's provincial chairperson Daniel Mackenzie Ncube said he believed Shiri deserved to be conferred with the national hero status although he would stand guided by the party's leadership.
"We are still gathering to hear views of other party comrades regarding the request of honour that we can forward to the politburo," he said.
"But in my own view, our deceased vice-chairperson qualifies to be honoured with national hero status. But we are going to demand the minimum honour of provincial hero status because that is only the protocol as the decision of national hero status lays with the President himself together with the politburo."
Shiri died in road accident on Monday evening near Gwenhoro turn-off along the Gweru-Bulawayo Highway after a bus, which was trying to avoid stray donkeys, collided with his car.
He was travelling towards Bulawayo on the way to his farm.
A female passenger who was travelling in Shiri's vehicle was rushed to Gweru Provincial Hospital while several passengers from the bus sustained minor injuries.