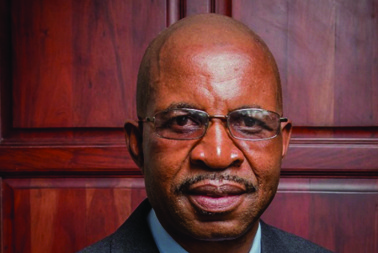 IF the University of Zimbabwe (UZ) was a human being, it could be wrinkled and grey haired by now. All things being equal, it could be a seasoned citizen, mellowed by maturity; an individual who no longer childishly clowns around.
guest column Cyprian Ndawana
Founded under a special arrangement with the University of London, it started enrolment in 1952. Since then, it produced graduates who went on to be sterling practitioners in various endeavours of human life. It is an institution with a proud history, one that impacted lives profoundly.
It grew to its current state of 10 faculties and many research centres, offering a vastly wide range of degree programmes. It built an admirable reputation for academic excellence which inspired confidence among citizenry and all sectors of the economy.
Yet, despite being the country's pioneering institution of higher learning, the UZ has of late been short on wisdom that is ordinarily expected of its stature. It never ceases to surprise that it has also joined the bandwagon of State institutions' propensity for partisanship.
Current custodians of the university appear prodigal, paying scant attention to the obligation they are meant to discharge with good judgement and common sense. They have of late become oblivious of the ancient wisdom that a drop of poison spoils the whole jar of milk.
Instead of jealously guarding their reputation, they actually dropped guard and threw scruples to the wind, thereby arousing anger and resentment from students, past graduates and civil society at large. As I see it, their ineptitude has plunged the standing of UZ in raw sewage.
With all due respect, the honorary Doctorate of Law degree it conferred on President Emmerson Mnangagwa was unmerited. Actually, it must have been an embarrassment to the recipient. If I were him, I would have declined to receive it without second thoughts.
Besides it being too early to appraise him, there is nothing, if anything, that he has so far done that warrants the honour. His initial promises, like that on stamping out corruption, are yet to be fulfilled. Basically, he has not exhibited any qualities of a precocious Statesman.
His military intervention power takeover is contrary to a proponent of justice and rule of law as mentioned in the UZ citation. It was foolhardy, akin to putting the cart before the horse, to honour him on such mantras as Zimbabwe is open for business and the utterance of being a middle class society by 2030.
Despite holding several portfolios since independence, his nomination for the degree is not commensurate with his track record. He was fingered, singularly and collectively, for masterminding most of the dark events of our history, including the Gukurahundi massacre.
It is in the public domain that it was for his alleged single-minded pouncing of opponents that he was codenamed Crocodile. As families of the victims whose dear ones perished in the atrocity are still waiting for truth to be revealed, UZ invites scorn and ridicule to itself for bestowing such an honour on him.
If he were a proponent of justice and rule of law, he could long have stepped forward to clear his name than peddle his let bygones be bygones ploy. He occupied an innermost seat under deposed former President Robert Mugabe. Hence, he cannot profess ignorance or innocence on the disappearances of several people and the electoral thievery that robbed citizenry of their right to self-determination.
As I see it, to say that Mnangagwa is a visionary leader is to say the contrary. It must have been against the backdrop of such obnoxious falsehoods that one sage, back then, was roused and declared: 'If truth causes offence, I would rather cause offence than truth be denied'.
Similarly, it is imperative that offence be caused than truth be denied. If Mnangagwa was committed to justice and rule of law, he could have cleared his name from gruesome past events. Also, he could have ensured an even-levelled play field during the harmonised elections.
Contrary to UZ citation that he is permanently seized with an enduring passion to make Zimbabwe great again, the European Union Election Observer Mission (EU EOM) report states that harmonised poll results were not verifiable and traceable, casting doubt on their reliability and accuracy.
Admittedly, it is normal for an institution to once in a while go through a silly season. If that was the case with UZ, the authorities could have been socially tolerated if they had kept themselves busy by playing hide and seek in lecture theatres than by awarding Mnangagwa with an honorary degree.
With UZ still smouldering following the shoddy circumstances in which it awarded former First Lady Grace Mugabe a doctorate degree, before the ink on her enrolment forms even dried, intuition should have gnawed them into shelving the idea of honouring Mnangagwa.
Long before Vice-Chancellor, Professor Levi Nyangura was sent on suspension; the court of public opinion was already of the verdict that procedures were compromised, much to the detriment of the university. With him now indicted, the UZ image resultantly suffers torturously.
However, looked at broadly, the awarding of a degree to Grace, barely three months after registration, was not after all, an isolated incident. While it might have surprised, or even shocked many, those of us keen on observing society might not have expected it, but were not astounded.
Her graduation fitted well with the narrative of ingrained State institutions' clamour for partisanship. Her husband, the deposed former Mugabe, had cowered all heads of State institutions such that they paid foremost allegiance to him and Zanu PF than to country.
Throughout his 37 years rule, Mugabe inculcated a culture of subservience; hence he culminated in being regarded as the single centre of power. It was for this norm that everyone around him, including Vice-Presidents, got by with a good measure of ingratiation.
As I see it, the ingratiation culture left by Mugabe is actively on-going, practised by State institutions. Sadly, institutions of higher learning, who are expected to be exemplary in judicious conduct, are letting down society by also currying favours.
It is reprehensible that two State universities subjected Mnangagwa to an embarrassment of accolades by awarding him honorary doctorates within 48 hours. He received the first one on October 10 from the UZ, two days later, Great Zimbabwe University followed with one on Politics and International Relations.
Obviously, overly praise singing of this nature conversely exposes the recipient as one devoid of self-respect. If this trajectory is allowed to continue at this rate, the awarding of honorary degrees risk losing their time honoured significance.
Ever since the increase in number of State universities, it has always been my conviction that time had come for the President to be weaned from the chancellor role. It is long overdue that legal considerations be instituted to abrogate this responsibility from the presidency.
It is my profound belief that instead of crowding the presidential diary with graduation ceremonies, State universities must be authorised to recruit candidates of stature who can be chancellors. There is no shortage of inspirational role models for the office of chancellor.
Meanwhile, in view of the bitterly contested harmonised elections and the continuing economic meltdown, the UZ set a wrong precedence by prematurely awarding Mnangagwa with an honorary doctorate. It is pitiable that the Great Zimbabwe University followed suit.
Cyprian Muketiwa Ndawana is a public speaking coach, motivational speaker, speechwriter and newspaper columnist.