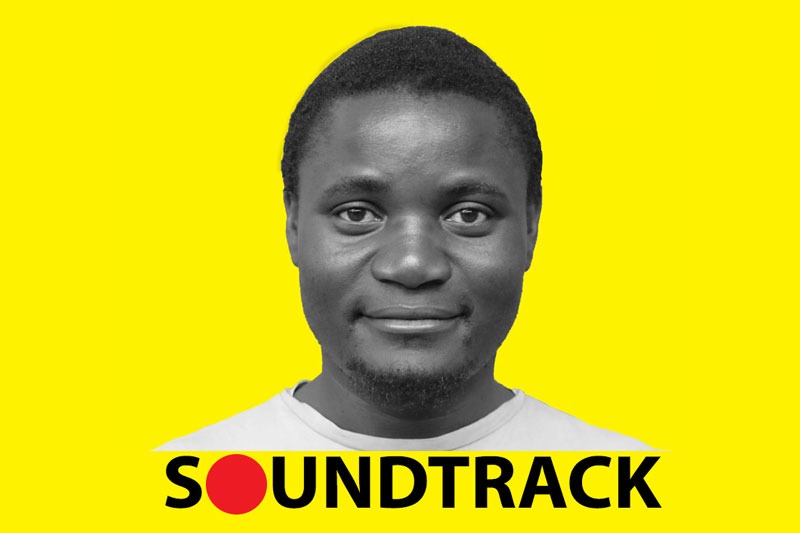 When it comes to the arts, Zimbabwe certainly forgets its own. Seven years ago — on October 12 — the country lost a rising mbira artiste and tutor, Taku Mafika.
By Tapiwa Zivira
2011 was no doubt the age of YouTube and social media and it should be easy to simply search for him and find all about him online.
But that is not the case. All that remains are a few tutorial videos that he did on various forms of mbira, and a few of his songs including Rudo, which he did with Alexio Kawara and the late Sam Mtukudzi.
He was buried with the rich value he added to the music industry. He also furthered the appreciation of our uniquely Zimbabwean instrument, the mbira.
The instrument has earned repute across the world, with many foreigners keen to learn about its various forms like the Nyunga Nyunga and Deze.
At the time of his death, Mafika had travelled to Europe to further his education and gave performances and tutorials in Germany, Austria, Italy, Switzerland and Poland, among other countries.
Yet back home, he was not celebrated as much, and even in his death, the rich inheritance of tutorials that he left online remains undocumented.
Interestingly, the tutorials he made are found on a YouTube channel named Easy Languages, whose origin is Berlin in Germany.
Godfathers of the mbira rhythms, the late Ephat Mujuru and Dumisani Maraire, and many others, probably have lots of their works sitting cold in some European or American libraries, with some scattered all over various music and video hosting online platforms.
This is the sad state of our music industry.
There is absolutely no systematic documentation of music made by living and late artistes. In an earlier instalment of this column, I wrote about how a lot of music recorded during the analogue era was lost and musicians who had signed predatory contracts with recording companies ended up failing to access their original works for further preservation.
There is not even a systematic cataloguing of some old classics by late musicians on the Internet, with a few songs found scattered here and there on someone else's personal platform.
These include Leonard Dembo, Simon Chimbetu, Ndux Malax, Don Gumbo, George Pada, Paul Phiri, Biggie Tembo, Marshall Munhumumwe, Thomas Makion, Sekuru Gora, Kenneth Chigodora, Tinei Chikupo, Flavian Nyathi, System Tazvida, Jonah Sithole, Fanyana Dube, David 'Mr Bulk' Chiyangwa, Paul Matavire, Brian Sibalo, Ashton Chiweshe, Safirio 'Mukadota' Madzikatire, James Chimombe, John Chibadura, Susan Mapfumo, Beater Mangethe, Jackie Madondo, Pio Farai Macheka, Fortune Muparutsa, Mukoma Ketai, Marko Sibanda, Franco Hodobo, Solomon Skuza, Cephas Mashakada, Culture T, Tongai Moyo, Adam Chisvo, Prince Tendai Mupfurutsa and Jamal, among many others.
The list is much longer, and yet, there is little or no information about these, and worse still, there has not been a government initiated drive to document our music.
It is my sincere hope that Youth, Sport and Recreation minister Kirsty Coventry, a career sportsperson, totally understands the need to document and publish our arts and sports personalities and their works because that is at the core of the industry.
Apart from future generations being able to access such information and pieces of art, this will act as a body of inspiration from which future talent can leap to perfect what older generations would have left.
This also helps a great deal in cleaning up the messy contracts signed between artistes and their recording companies or producers as government certainly needs to promulgate, through legislation, a strengthened and more artiste-friendly Zimbabwe Music Rights Association and extend its mandate to ensuring that the legacy and work of musicians is preserved and can be accessed physically and virtually (for a fee of course) so that the offspring of the late artistes will not have to suffer as much as we see today.
Once again, I will suggest this will take a lot of consultations. Perhaps why not start with a convention that will bring together all stakeholders in the arts industry and from there, establish a taskforce that will extensively work on lifting our industry from the dust, and allow people like Taku Mafika to have their work fully recognised by future generations?
That way, music will play on!