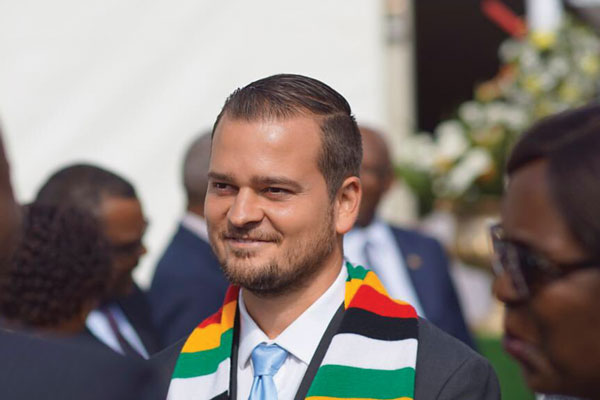 DEPUTY Lands and Agriculture minister Vangelis Peter Haritatos has assured the nation that there were no threat of hunger despite wheat and soyabeans shortages as the country had sufficient grain reserves.
BY VENERANDA LANGA
Haritatos told Parliament recently that the country had a strategic reserve of 500 000 tonnes of maize after harvesting 2 155 526 and 1 700 702 tonnes in 2017 and 2018 respectively.
The country is currently facing acute bread shortages because most of the wheat used for baking bread is imported and requires payment in foreign currency.
"Zimbabwe is safe and there is no hunger scare as we have a strategic grain reserve of 500 000 metric tonnes," Haritatos said.
"The problem we have with shortages of soyabeans is the same as wheat, whereby the country does not have enough irrigation to grow more wheat and soyabeans."
Soyabeans and wheat are some of the crops under command agriculture, but their yields have not been as good as the maize yields under the scheme.
Haritatos said government was looking at supporting farmers with irrigation equipment to ensure that Zimbabwe becomes an exporter of soyabeans and wheat in the future.
The Muzvezve MP was also grilled by MPs over transparency in the command agriculture tender to acquire inputs for farmers which was given to local fuel supplying firm, Sakunda Holdings.
Chitungwiza North MP Godfrey Sithole (MDC Alliance) said there must be transparency in the command agriculture programme.
But, Haritatos claimed that tender issues were not the prerogative of his ministry.
"Our ministry is not the one that deals with government tenders and so I am ill qualified to respond to that question," he said.
MPs were irked by Haritatos' response, saying that it was imperative to get clarity on the command agriculture funds because taxpayers would have to pay the debt.