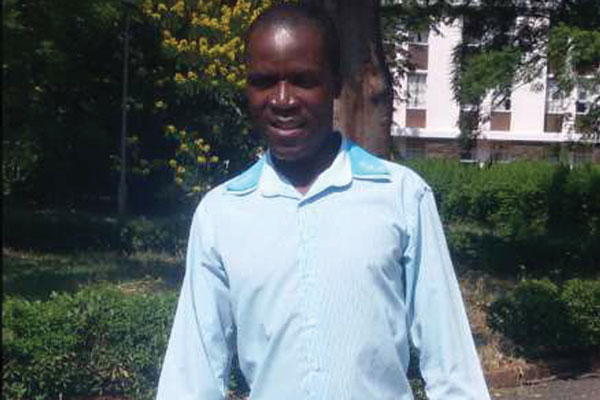 A SEASONED music teacher, Courage Masamba (pictured), is set to launch a music magazine titled The Harmony.
BY JOEL TSVAKWI
The soft spoken music rabbi, who is employed by the Zimbabwe Prisons and Correctional Service (ZPCS) as a correctional officer, told NewsDay Life & Style that he has faced challenges in the past, but was still determined to bring the magazine to fruition.
The Happy Family Music Connect (HFMC) founder said the envisioned magazine will cover issues to do with the music industry.
"As HFMC, we recognise the goodness of music diversity and variation across societies and its power to change the world and unite people," he said
"Music is good. It brings fame. It grows names. It creates fun and heals as we dance to the melody."
Masamba, who is one of the country's veteran professional music teachers, said music was more natural than man-made.
"It is natural in the sense that it is always an important component of every society the environment and people's lives surely the world without music is just dead," he said.
"There are people who have taken upon themselves to live a music life. They write songs, manufacture and play instruments, compose tunes, study music, do music transcription and teach others."
Masamba, whose repertoire of knowledge includes various forms of indigenous and exotic music instruments and the writing of music, said people had different perceptions regarding good and bad music.
"But it is always good to appreciate that there are as many varying music practices as there are different cultures and societies," he said.
"Every society has its own variant, although there are similarities in some cases and hence no musical work should be looked down upon."
Masamba said the project was motivated by the need to document music as well as capture the lives and work of music personalities and their instruments.