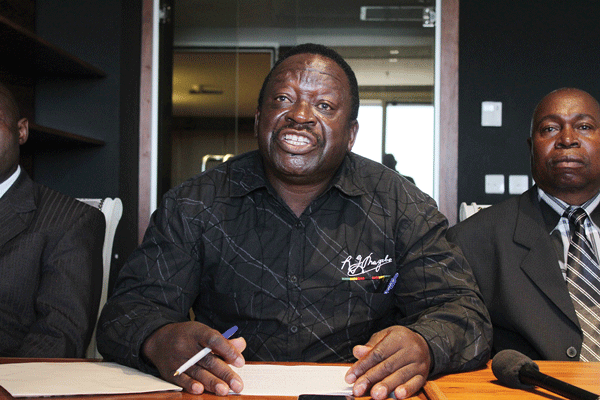 DEPUTY Defence minister Victor Matemadanda has defended the presence of soldiers at police roadblocks, saying it was their duty to protect the nation.
BY KUDZAI MUCHENJEKWA
He was responding to Senator Phyllis Ndlovu of Matabeleland North who wanted to know why soldiers were being seen at roadblocks with fire arms, creating fear and panic among the general public.
"Our Constitution clearly states the duties that the army is to protect the country and the other is to help the police if called upon," Matemadanda said in Senate yesterday.
"The police asked for help from the soldiers and this is found in the Constitution of our country that we wrote together as a nation."
Matemadanda, however, did not disclose why the soldiers helping the police were armed.
"Every country has its own security system and information on the threats to nation is divulged to the top officials only and not everyone else," he said.