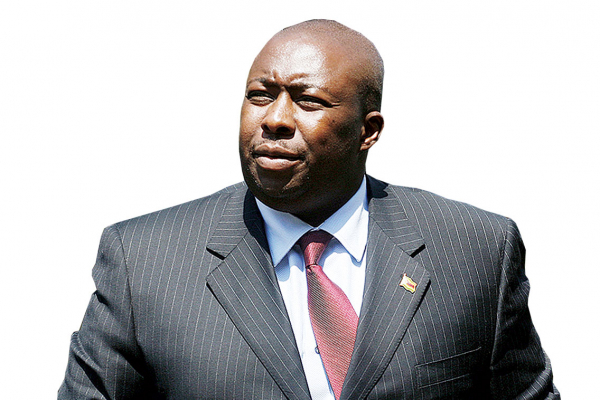 GWERU City Council has appointed a five-member ad hoc committee to probe the town clerk saga in which two people are being paid salaries for the post.
BY BRENNA MATENDERE
Former town clerk Daniel Matau and incumbent Elizabeth Gwatipedza are currently being paid for the same job due to a legal technicality.
The salary is understood to be $6 000, though council officials refused to confirm the figures.
On Friday, an extraordinary council meeting was held at Town House to deal with the matter after the new councillors, led by mayor Josiah Makombe, expressed concern about the arrangement.
The committee comprises human resources committee chairperson and former mayor Charles Chikozho, finance committee chairperson Martin Chivhoko, councillor Trust Chineni, finance director Edgar Mwedzi and human resources manager Jepson Nemusoso.
It will investigate the matter and report back within seven days.
Makombe confirmed the development.
"Yes, we have set up a committee of three councillors and two managers.
We intend to rope in a labour expert as well so that the matter of two people being paid for one post is put to rest.
We will be guided by what the committee will report back to us.
Surely ratepayers' money cannot be wasted by such an arrangement.
Within seven days, we need to have sorted out the issue effectively," he said.
A source said the committee is likely to recommend negotiations with former town clerk Matau so that he resigns and gets his package.
"The other option will be to fire Gwatipedza and reinstate Matau, but he is unlikely to agree coming back to work because there will be danger that more corruption charges will be pressed against him.
So the most likely outcome will be having Matau and council agreeing on his retirement arrangement," the source said.
Matau was suspended and later fired in July 2016 by a commission led by former Masvingo town clerk, Tsunga Mhangami, which was running the affairs of Gweru at a time when former Local Government minister Saviour Kasukuwere suspended all councillors.
His dismissal followed recommendations by a board of inquiry appointed to probe allegations of corruption at Town House, which found him guilty on 15 counts of gross incompetence and neglect of duties.
However, Matau challenged his dismissal at the Bulawayo High Court and Justice Nicholas Matonsi ruled in his favour in March this year and ordered his reinstatement.
But the local authority had already hired Gwatipedza to fill the post, leading into a gentleman's agreement that ensured Matau would just get his salary despite not coming to work.