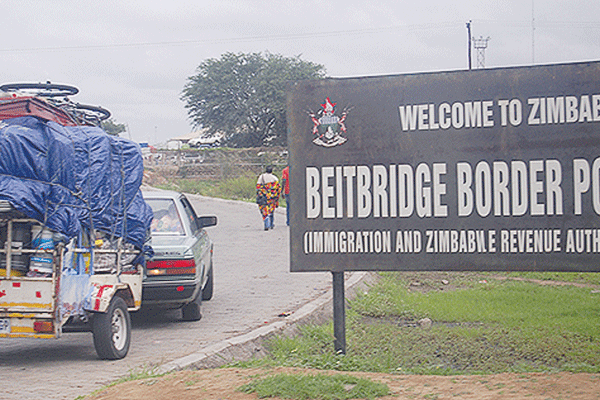 Government yesterday capitulated to Zanu PF demands and indefinitely suspended sections of Statutory Instrument 122 of 2017 to increase the flow of basic goods into the market ahead of the festive season and ease pressure on foreign currency demand on the Reserve Bank of Zimbabwe.
BY Everson Mushava/Tatira Zwinoira
In a cocktail of measures announced yesterday, government will also enforce the Bank Use Promotions Act to deal with the three-tier pricing system.
Addressing journalists after a Cabinet meeting, Information minister Monica Mutsvangwa said the repeal of Statutory Instrument 122 would allow retailers to restock after panic and speculative buying had left some shelves empty, triggering shortages of some commodities.
"Government is concerned that some products continue to be in short supply and that prices for certain commodities are now unaffordable," she said.
"The President (Emmerson Mnangagwa) has noted that due to speculative and panic-buying, products that used to be sold in a month are now sold in three hours. As a measure to make sure that products are available at affordable prices during the festive season, government has temporarily amended SI 122 of 2017 to allow importation of commodities until manufactures are able to restock."
The SI, which replaced SI 64 introduced in 2016, Control of Goods (Open General Import Licence), amid protests, removed a range of products from the Open General Import Licence in a desperate bid by government to protect the local industry.
Import embargoes were lifted on animal oils, backed beans, body creams, cooking oil, cereals, cement, cheese, coffee creamers, fertilisers, steel roofing sheets, ice cream, margarine, packaging materials, peanut butter, potato crisps, shoe polish, soap, synthetic hair, yogurt, among others.
The repeal of SI 122 came after Zanu PF issued a statement demanding government to allow import of goods to ease shortage of commodities two weeks ago following a wave of price increases and panic-buying triggered by the RBZ mid-term monetary statement and the introduction of the Transitional Stabilisation Programme by Finance minister Mthuli Ncube early this month.
Mutsvangwa said goods could now be freely imported by companies and individuals, but paying import duty, using their free or offshore funds and, thus, ease pressure on the central bank for foreign currency.
However, there will be no limits on the quantities companies and individuals can import.
Government, Mutsvangwa said, would also enforce the Bank Use Promotion Act (Chapter 24:24) to put an end to the three-tier pricing system that has hit the market.
The Act was introduced by former Reserve Bank governor Gideon Gono in 2007 at the height of inflation to promote the use and suppress the abuse of the banking system.
According to the Act, it is illegal for a trader to put a price higher than its US dollar value in other denominations because that will be putting a premium to the greenback.
Ncube said the suspension of parts of SI 122 would increase the supply of goods in the market and force prices down, describing the high prices currently existing in the market as rent-seeking behaviour by companies.
He said prices for the goods in US dollar, which is used as a reference point and at par with the bond note and real time gross settlement (RTGS), should be the same with other accepted means of legal tender.
"We are still on 1:1 between the US dollar and bond note," Ncube said.
Asked how feasible it would be when the parallel market has defined the difference in value between the US dollar and bond note, Ncube skirted the question and insisted government would activate its laws to ensure people accept all currencies and treat them at par.
Recently, pharmacies have rejected the bond note and RTGS, charging drugs in US dollars after the surge in value of the black market rate of the greenback, leaving many patients stranded.
Many retailers and manufactures are also charging their goods in US dollars.
But Confederation of Zimbabwe Industries (CZI) president Sifelani Jabangwe yesterday said the repeal of SI 122 would expose the local market to cheap imported goods and lead to company closures and jobs losses.
"We believe that this is not the appropriate action because it will affect business adversely if goods were to come in and start taking away demand from local industry. I think as you are aware, as CZI, you have not heard us talk about company closures for the past two years or retrenchments, but you could actually find that it starts again," Jabangwe said.
Oil Expressers' Association of Zimbabwe president Busisa Moyo said government was using an incorrect way of solving the problem of shortages.
"The issue is forex, the inefficiencies in forex allocation and so on," he said, adding government would be throwing its own success under the bus because of a problem that they know is not due to it (SI 64).
Confederation of Zimbabwe Retailers president Denford Mutashu said government was simply trying to solve the problem, warning retailers to stop the price disparities that have existed on the market and the multi-tier pricing.