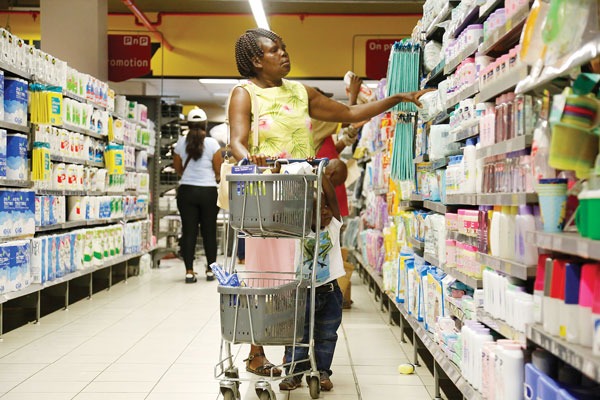 INDUSTRY and Commerce minister Mangaliso Ndlovu yesterday held a crisis meeting with various government departments, including Treasury and the central bank, as well as captains of industry and commerce to address the current shortages of basic commodities and wanton price increases on the market.
BY TATIRA ZWINOIRA
Ndlovu told NewsDay Weekender after touring Pure Oil Industries, Trade Centre and OK Ardbennie supermarket in Harare yesterday that companies like Tongaat Hulett provided the meeting with a view of the situation they were going through.
"After that, I then decided to take a tour to visit one manufacturer, one wholesaler and retailer," he said.
"So my assessment is really, that generally, there is no crisis of supply in that context, but there is a crisis of panic-buying and speculative buying, which is where we need to emphasise that we are inflicting damage by just panic-buying. There is really no reason to just panic-buy. We have to maintain our old buying patterns and all of us will be able to receive these supplies."
Ndlovu said most products were available, excluding some basic commodities like sugar, cooking oil and bread that were in short supply due to panic buying.
Retail and wholesale shops continue to raise prices, with some reportedly not able to stock up on goods, as banks this week have started separating current accounts into nostro foreign currency accounts (FCAs) and real time gross settlement (RTGS) FCAs.
As such, concern that RTGS FCAs will not be backed by foreign currency has continued due to conflicting messages coming from Treasury as to whether it was able to secure a facility that backs the over $6 billion electronic balances.
Ndlovu said government was not considering any price controls.
"From our point of view, firstly, it is to engage. We want to do as much as possible. It will really get to the extreme response when we believe engagement is not yielding results," he said.
"But from our engagements thus far, from wholesalers who were increasing prices, we are getting feedback that they have since resisted from doing that and are now taking all forms of payments. So we believe that engagement is paying off for now."