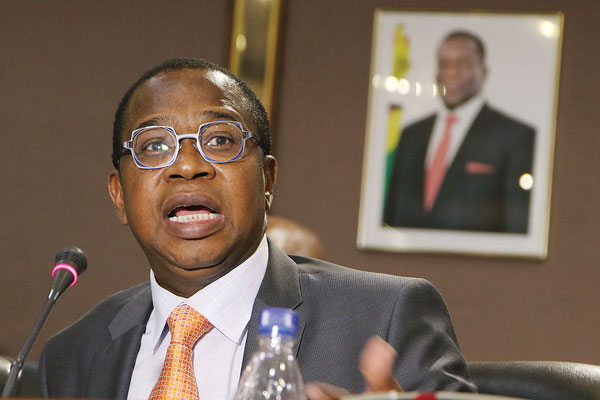 FINANCE minister, Mthuli Ncube has said government has no control over the parallel market rates of the US dollar, which yesterday soared to about 400% after tumbling last Friday from 600% to less than 200%, triggering a new wave of price hikes.
BY XOLISANI NCUBE/EVERSON MUSHAVA
Addressing journalists after a Cabinet meeting last night, Ncube insisted the real time gross settlement (RTGS) and bond notes were still at par with the US$, officially at least.
"Our market rate is 1:1 convertibility to the US$, both for RTGS balances and bond notes. That is the official exchange rate. So really, we cannot be commenting about movements in the parallel markets to influence our policy," he said.
Ncube said government had secured a $500 million Afreximbank facility to back the RTGS balances and pleaded with ordinary Zimbabweans not to trade on the parallel market. "However, having said that, what we can say is that people should desist from being involved in the parallel market, both in terms of currency activities and activities on the goods market," he said.
The briefings have become the norm each week after Cabinet meetings. Yesterday's briefing was attended by Energy minister Joram Gumbo, Industry minister Nqobizitha Mangaliso Ndlovu, Health minister Obadiah Moyo and Information minister Monica Mutsvangwa.
Mutsvangwa said government has released money for importation of basic goods. She pleaded with retailers to sell their goods at prices reflecting the official exchange rate.
"Cabinet resolved that manufacturers and suppliers of basic commodities, medical drugs and services should revert back to prices that recognise the guaranteed convertibility of bond notes and RTGS balances to the US dollar on a 1:1 ratio," Mutsvangwa said.
Ndlovu said already manufacturers were delivering commodities such as cooking oil and other basic food stuffs.
But government's assurances have so far failed to douse the fears on the market.
The US$ was trading at 250% against RTGS in the morning, but shot to about 400% by day end while trading at 20% less for bond notes.
Prices of commodities in most retail outlets remained high, with most of them three times higher than they were before introduction of the a 2% tax on all electronic transactions..
However, the US dollar rate plummeted last Friday after news that Ncube had secured backing of the RTGS accounts from Afreximbank at a rate of 1:1, throwing most money dealers into losses after purchasing the greenback at as high as 600% at midday.
That same day, government gazetted the 2 cents for every dollar transaction tax that economists warned would trigger price hikes. From Saturday, the US dollar rate made slow strides in picking up before galloping again yesterday, a move that is likely to trigger more uncertainty in the market.
Some shops visited by NewsDay yesterday, especially pharmaceutical companies, were still demanding payment in US$ while others had a three tier pricing system which saw the prices in RTGS four times higher than that of the greenback.
In some shops, especially those selling hardware; even the prices pegged in US$ were rising sharply.