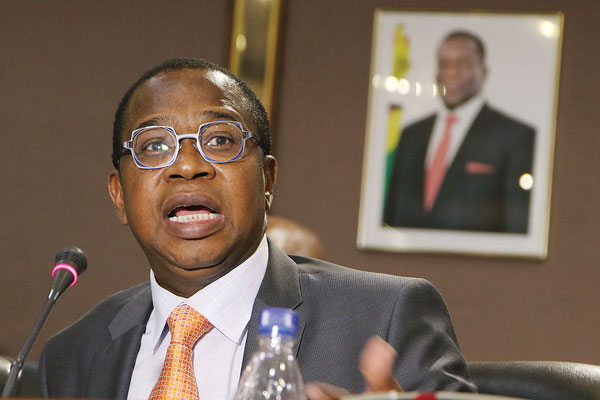 Cross-border traders say they do not understand the new fiscal and monetary measures announced by Finance minister Mthuli Ncube and Reserve Bank of Zimbabwe (RBZ) governor John Mangudya on Monday, and that they feared losing their hard cash in the banks.
By Tafadzwa Mutacha
Speaking at a Press conference in Harare yesterday, Cross Border Traders Association president, Killer Zivhu, said members of his group and multitudes of Zimbabweans do not know how the new measures of allowing separate bank accounts for United States dollars (US$) was going to work.
"Many people are asking us several questions, especially the cross-border traders," he said
Zivhu said cross-borders were asking how US dollars deposited in already existing bank accounts now limited to RTGS (real time gross settlement) transactions and bond notes only will be recovered.
"Are we going to recover those US dollars we used to bank in 2012 and 2013 because records are there to show that we banked US dollars?" he asked.
"Is the government not going to raid those accounts and are we not going to see some problems which other companies and individuals faced during 2008."
Prices have already shot up by up to 10%, with retailers warning of further upward adjustments.
Zivhu questioned the new pricing strategies which will be used going forward.
"How are we going to peg our prices?
Are we going to peg using the bond or US dollar because we have to source our own forex as banks will not be giving us forex if we don't have FCAs?" he asked.
"Is this not going to trigger the hiking of prices because the majority of people in this country survive by buying and selling and that is happening beyond our borders?
Are we not going to have price controls?
How are people relying on buying and selling going to survive?
This will make the generality of the people suffer."
With RBZ retaining the multiple currency system, Zivhu expressed concern at the official rate of the bond notes against other currencies.
The Zanu PF Chivi South legislator pledged that cross-border traders were eager to contribute to the fiscus by paying duty if they agree on certain conditions with Zimbabwe Revenue Authority.
He added that if the monetary policy was accessible in simplified language, he would circulate it among the generality of cross-border traders so that they understand it.