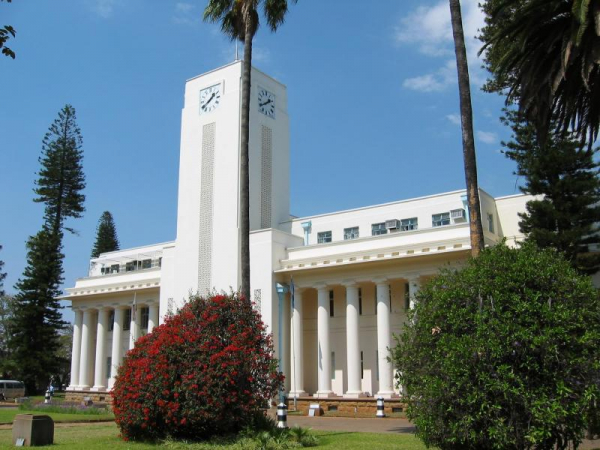 LOCAL Government deputy minister, Jennifer Mhlanga, has urged local authorities to generate their own income to subsidise some services in the interests of the poor.
BY MTHANDAZO NYONI/DUDUZILE NDLUKULWANI
Officially opening the third edition of the Local Government Investment Conference in Bulawayo on Wednesday, Mhlanga said service delivery entailed affordability, efficiency, reliability and sustainability.
"These are the values that we should strive to uphold as we ensure the provision of key services such as roads, health facilities, lighting and dependable water and sanitation delivery system, among others," she said.
"In addition to providing basic services, I expect local authorities to be on the lookout for opportunities to generate income."
She said government was aware of the economic hardships that residents were facing and there was need for local authorities to humanise their operations by subsidising "some services in a pro-poor manner."
Mhlanga said local authorities were the drivers of their local economies, and their success or failure as a nation was best depicted by their collective performance as local government institutions.
"I would not expect a council to be purchasing imported benches for their public service facilities at the expense of the bench maker at the local light industry," she said.
Mhlanga said there were a lot of investment opportunities in the water, sanitation and solid waste management sectors.
She said local authorities have a great opportunity to re-engage the global community for business, but would have to do things differently.
"It is possible, if we include each and every person, in each town and province of Zimbabwe," she said.
She said government recognised the challenges local authorities were facing after going through a period of stagnation and underdevelopment and could not tackle them all on their own.
"For us in central government, this means doing things differently and measuring success differently.
We believe that economic growth is a means to an end, not an end in itself," she said.
"We are taking a broader view of success, by looking at how we can improve the living standards and wellbeing of all Zimbabweans."
She said that could only be achieved when local authorities delivered on their mandate.
"By placing the wellbeing of citizens at heart of what we do, we will be able to measure the extent to which our policies and investments are making real improvements to peoples' lives," she said.