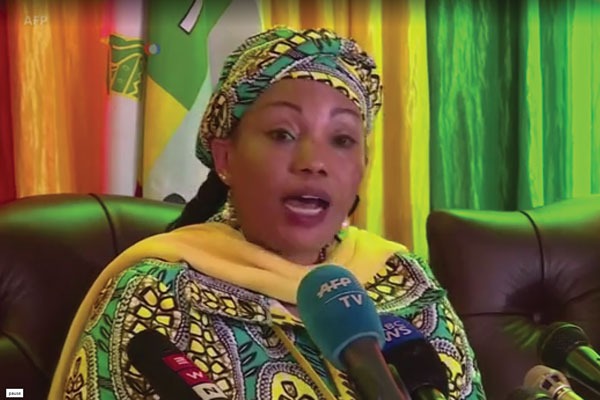 YOUTH leaders from various political parties and civil society groups convening under the banner of National Electoral Reform Agenda (Nera) youth forum yesterday petitioned Parliament, demanding the reconstitution of the "failed" Zimbabwe Electoral Commission (Zec) led by Justice Priscilla Chigumba. The youths claimed that Zec dismally failed to conduct the July 30 polls in a professional manner.
BY OBEY MANAYITI
They also demanded the urgent alignment of the electoral laws with the Constitution.
Before deposing the petition, the youth leaders addressed people in Harare's central business district, expressing their displeasure over Zec's conduct.
"That having failed the fundamental test of impartiality and independence required of an election management board, the Zimbabwe Election Commission must forthwith be reconstituted and that Parliament assumes immediate oversight role of the aforementioned process," the petition deposed with the Clerk of Parliament offices, read.
"An independent audit of the 2018 election be conducted henceforth, including a comprehensive forensic audit of both the 2018 final voters' roll and the associated election residue."
The youths said a non-partisan multi-stakeholder platform must be established to do a comprehensive analysis and evaluation of the extent of alignment of Zimbabwe's electoral laws to the Constitution, look at the allegations of conflation of duties between Zanu PF and the State, review the Constitutional Court 2018 election judgment as well as assessment of the election environment.
The youth leaders also called for genuine broad-based and inclusive negotiations across the political divide to settle deteriorating socio-political and economic stalemate while also imploring all independent arms of the State, including the security sector to assume their independence.
"The police and soldiers must be disabused from the current suppressive role where they bar offended citizens from expressing their democratic right. The police must protect citizens, not be the perpetrators of injustice by beating up citizens let alone murder them in cold blood.
"The army has no business quelling crowd trouble and we unequivocally condemn the brutal murder of innocent and unarmed civilians in cold blood. We will never be silenced until the murderers of August 1 are brought to book together with their commanding officers," the petition added.