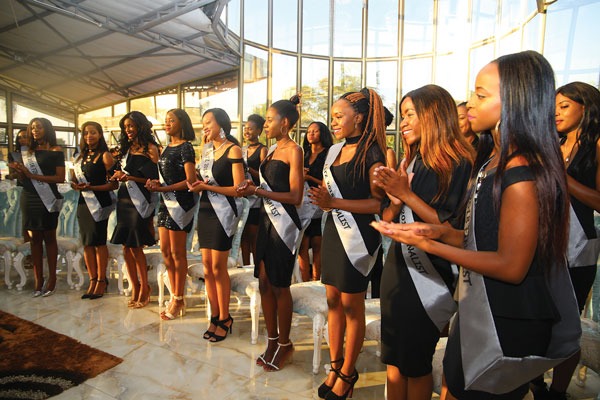 Tourism and Hospitality Industry minister Priscah Mupfumira has urged aspiring models vying for the Miss Tourism Zimbabwe (MTZ) crown to be true ambassadors and enable the world to appreciate the beauty of the country through them.
BY WINSTONE ANTONIO
Mupfumira made the remarks as she addressed the 21 contestants currently in bootcamp on the sashing ceremony night on Friday in Harare.
"When we are talking of Miss Tourism Zimbabwe, you are the face of tourism in Zimbabwe. Wherever you will be going to represent the country, you will be the ambassadors of Zimbabwe and we expect you to be of high integrity, beauty with a purpose, not just beauty, we are looking in total, inside and outside," she said.
"When you interact with each other and other people from outside the world, they must see the beautiful Zimbabwe. You are one of our God-given natural resources. You know Zimbabwe we are blessed with so many natural God-given resources."
Mupfumira urged the contestants to adhere to ethics to make the profession respectable.
"We want people to respect Miss Tourism Zimbabwe through you; not to say we can't go to Miss Tourism Zimbabwe because of the girls' character. We want you to be of integrity and be careful of these men, they want beauty, abuse it and then dump it. They are not our best friends, so don't allow to be abused. Be pure, be holy, Miss Tourism Zimbabwe must be disciplined; we want character. Let it be beauty with a purpose," she said.
"We cannot all be winners, I know God always has his favourable time with us and some of us might not make it now. It does not mean you are not beautiful, but every encounter provides you with an opportunity to learn. Failing to win does not mean you are not beautiful."
Meanwhile, the pageant's national licence holder, Sarah Mpofu-Sibanda, has expressed satisfaction with the girls in camp ahead of the pageant's grand finale set for this Saturday in Bulawayo.
"We are looking for a queen who will be able to go for international stages and be able to bring (back) something home," she said.
The winner at the national finals will inherit the crown from the outgoing queen, Ashley Morgan, who represented the country in the Miss Tourism International pageant in 2017 in Malaysia and made it into the top 10.