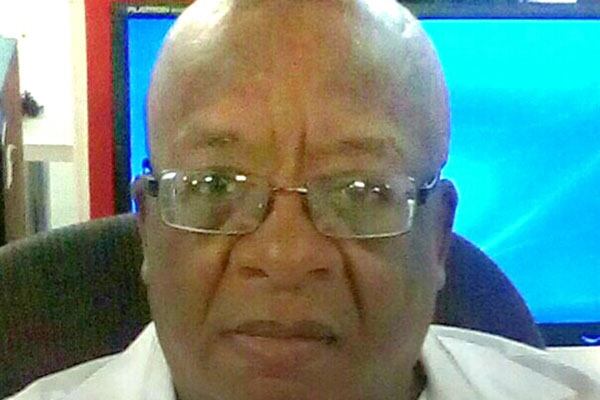 AFTER the unnecessarily contentious elections, Zimbabwe could be about to reset and, thus, reboot itself on its journey from dysfunctionality to functionality.
echoes: CONWAY TUTANI
I say unnecessarily contentious because − if I may paraphrase 20th century United States Supreme Court judge Robert H Jackson − the Constitutional Court (ConCourt) is always right because it is final, not final because it is right. So, MDC Alliance presidential candidate Nelson Chamisa − with all his celebrated lawyers − should have known that and was, thus, least expected to condemn the ConCourt judgment throwing away his application to have President Emmerson Mnangagwa's electoral victory overturned. But Chamisa is still making noise about it, which noise we need to cut through. We need people who know what they are talking about, but these people − despite being lawyers − are doing more than they can and more than they should in threatening to appeal against an appeal at the African Commission on Human and People's Rights, whose effect is only that of prolonging uncertainty. United States Congresswoman Karen Bass also called on sobriety of mind: "The courts have ruled and that is the process, and so not to recognise him (Mnangagwa) as president, I don't know what that means." (The Standard, September 2 to 8 2018)
To compound that, some politicians are citing false dichotomies to make themselves appear in good light. A dichotomy is a set of two mutually exclusive, jointly exhaustive alternatives. A false dichotomy is typically used in an argument to force people into an extreme position − by making the assumption that there are only two positions. "You are either part of the solution or part of the problem" − no room for innocent bystanders here. "If you're not with us, you're against us" − being neutral is not an option, forcing people to classify themselves as either "with us" or "against us".
A false dichotomy is an attempt to force a person into choosing one of two seeming opposite extremes, not just one of two arbitrary answers. That is why "If you're not with us, you're against us" is a false dichotomy − because the two alternatives are presented as opposite extremes.
Cynical politicians, according to Chaz Bufe in a paper titled Political False Dichotomies (March 31, 2015), use this device and subtefuge of false dichotomy for several reasons.
One, false dichotomy is used to bypass their listeners' reasoning faculty, all too easy a task; for instance, by projecting Advocate Thabani Mpofu as a hero for representing Chamisa in the Concourt pro bono or for free and, going by the emotiveness of the issue, effectively lying by omission by not mentioning that the very same Mpofu also served to legalise Mnangagwa's position as President by successfully arguing in the Supreme Court in December 2017 that Mnangangwa had been duly appointed after the ouster of former president Robert Mugabe the previous month. This omission has the effect of creating the false dichotomy that there are exclusively Zanu PF lawyers and also those solely MDC lawyers.
Two, false dichotomy is used to influence their listeners into only considering two, almost invariably bad, alternatives, rather than looking for others, whereas in real life it's blended solutions that work.
Three, false dichotomy is used to cement the support of followers who accept the false dichotomy, such as that God is on the side of their party and, therefore, accommodating the other side is associating with pure evil. Those claiming biblical justification ought to know that they have no monopoly over interpretation of the Bible, as other Christians see things completely differently.
Four, to rouse their followers into a frenzy of hatred against those to whom they are impugning false beliefs or goals because they know that there is some truth in every lie such as because Zanu PF has been brutal before like during the Gukurahundi massacres, it will be brutal again. But that line is being bought less and less going by the much increased vote for Zanu PF in both Matabeleland North and Matabeleland South provinces in the July 30 elections.
It's good for the political culture of Zimbabwe when people think for themselves. They should not be like some Victoria Falls residents, who are already regretting their voting choices as they face the dilemma of having a mayor not of their liking, with one resident bemoaning "People voted with anger, revenge and unstable minds. What they wanted was change and, as a result, they voted for a brand, forgetting the quality of a leader, especially the councillors, and that is why we are in this situation."
And, five, to intimidate those who hold other positions into silence, because of fear of physical violence from the politicians' deluded followers. Well, we saw that during the funeral of MDC-T leader Morgan Tsvangirai in February this year when party vice-president Elias Mudzuri had to make a hasty and unceremonious retreat after being threatened by the menacing so-called MDC-T vanguard and his counterpart Thokozani Khupe was physically attacked by the same mob at Tsvangirai's burial.
Observed a blogger: "One way to shatter false dichotomies is to look at what both sides might have in common — and I don't mean 'extremism'. Sometimes you will find a commonality so important that the two 'opposites' will look like brothers."
Well, MDC Alliance vice-president Mudzuri has done just that by pointing out this week the increasing common interests between Zanu PF and MDC. Mudzuri has come out and declared that he is above such small-minded internecine fights. It's bold and courageous of him. I do not doubt the sincerity of Mudzuri, one of the top officials in both Zanu PF and MDC I have had the pleasure to make acquaintance with − yes, I practice the entente cordiale (friendly understanding) and modus vivendi (an arrangement allowing conflicting parties to coexist in peace and co-operation) that I preach.
This week Mudzuri said: "There is not much debate on working together or not because what has happened is that we are in control of the local authorities and the central government is under Zanu PF," Mudzuri said. "We need to tolerate each other." Indeed, the nation needs Mudzuri's mature reciprocity because there is actually now much more in common between Zanu PF and MDC, as their party manifestos were hardly distinguishable from each other.
In 2014 at the height of political polarisation, Mudzuri attended Heroes' Day commemmorations on his own to show his political courage, sending the message to both Zanu PF and his own party, MDC, that he was above the fray. For any party not to be mired in boisterous but empty talk, it needs such a maverick − a politician who takes an independent stand apart from his or her associates.
Going back to Bufe, he observed: "It's hard to say which is worse − that politicians routinely employ false dichotomies or that their followers routinely fall for them. The logical fallacy in false dichotomies is very obvious, but a great many people don't see the fallacy. Many even mouth false-dichotomy assertions as if they are clever or to make a point."
Indeed, who is worse between the lying politician and the gullible follower?
Conway Nkumbuzo Tutani is a Harare-based columnist. Email: nkumbuzo@gmail.com