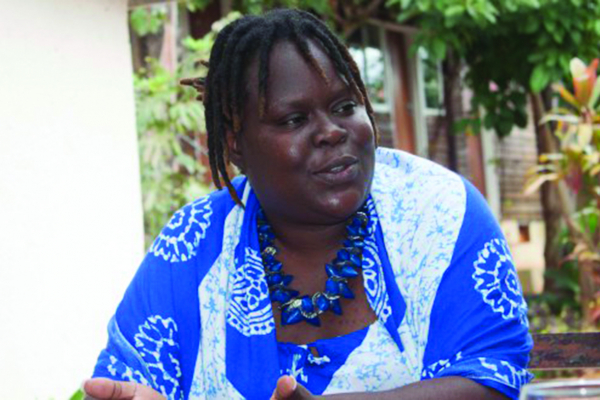 WOMEN activists have accused President Emmerson Mnangagwa of failing to uphold the country's gender policy after failing to appoint a female Vice-President last week.
BY BLESSED MHLANGA
The Women's Coalition of Zimbabwe (WCOZ), which lobbies for women's rights, also expressed concern over the continued decline in the number of female parliamentarians, with only 21 women making it into Parliament through direct election, while 60 benefited from the women's quota.
"It is an established fact that the President appointed into the Presidium two male Vice-Presidents. As Women's Coalition of Zimbabwe, we are aggrieved by these developments, as we note that the appointments do not reflect gender equality and constitutionalism," WCOZ said.
They argued that the appointments made by Mnangagwa violated sections of the Constitution, which speak to equality and non-discrimination on gender lines.
"Section 17 states that the State must promote gender balance and must promote the full participation of women in all spheres of society on the basis of equality with men. Section 56 also speaks to equality and non-discrimination, stating that women and men have the right to equal opportunities in political, economic, cultural and social spheres. It, therefore, follows that equal gender representation in all institutions of government is paramount," the women activists said.
The lobby group added: "We also note that the recent appointment of the Presidium is not an isolated case where women have not been afforded equal representation as their men counterparts. The Cabinet of November 2017 had 22 ministers, only five of them were women.
"In the recent commission of inquiry appointed to look into the violent events of August 1, 2018, the President appointed a seven-member commission, which is composed of five men and only two females."
The House of Assembly has 85 female Members of Parliament out of a total of 270. The female quota will expire in the 2023 general elections.
Spokesperson of the Thokozani Khuphe-led MDC-T, Linda Masarira, said there was lack of political will by government and political parties to enforce sections 17 and 56 of the Constitution with a view to increase woman participation in political processes.