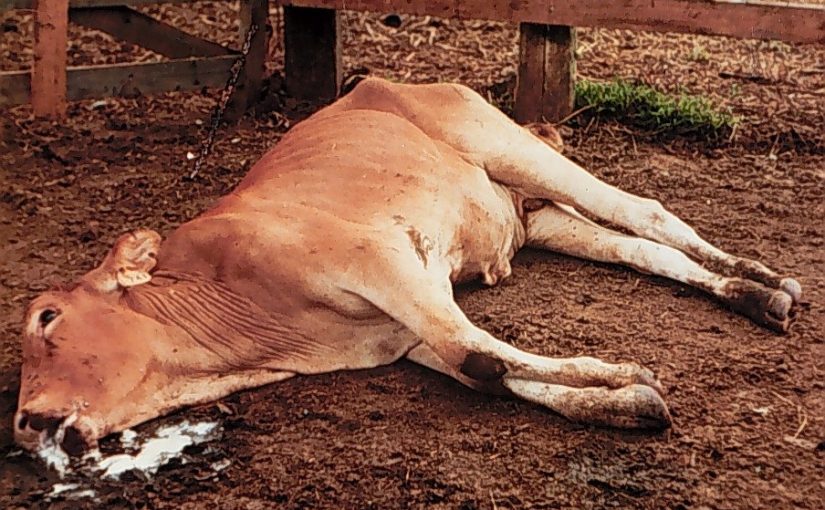 MATABELELAND North provincial veterinary services officer Polex Moyo yesterday urged livestock farmers in the province to report disease outbreaks and deaths on time to allow for immediate attention.
BY SILAS NKALA
Moyo made the call after some farmers experienced isolated cases of cattle deaths recently.
The farmers are speculating the loss could be linked to the deadly black leg while other suspect the noxious shrub called dichapetalum cymosum.
Several communal farmers in the Bubi and Umguza districts are still troubled by the death of five calves with swollen stomachs.
Moyo said he had not yet received the cattle deaths reports, but advised the farmers to rush and report to veterinary offices if such incidents happen so as to contain either the diseases or deaths of their livestock.
He warned that it might be possible that the cattle were dying after having eaten dichapetalum cymosum, advising the only solution would be for cattle farmers to stop their cattle from grazing in dichapetalum cymosum manifested bushes.
Moyo said farmers in Matabeleland need assistance and they could only get that if they reported to the right department.
"Our people need to be assisted and it is our duty to assist them. You must ask them if they have reported what they are saying to the Vet department.
It is necessary for the farmers if they experience such livestock deaths to report to the Vet department so that any outbreak can be contained, rather than to go elsewhere," he said.
"We have not heard of such deaths yet.
The Vet department has offices in every community and when that happens, they must report to the closest offices and get assistance.
In this case, if it's the areas you have mentioned, these places usually experience such problems during spring seasons.
Cattle usually eat dichapetalum cymosum because the shrub is the one that starts to have green leaves ahead of other trees and grass."
Moyo said farmers must only protect their livestock by preventing them from grazing in areas where the shrub is found.
He said during this time of the year many cattle, especially calves which are not yet resistant, die after eating the shrub and there is no vaccination against the effects of the shrub, though they have since vaccinated the livestock for anthrax.