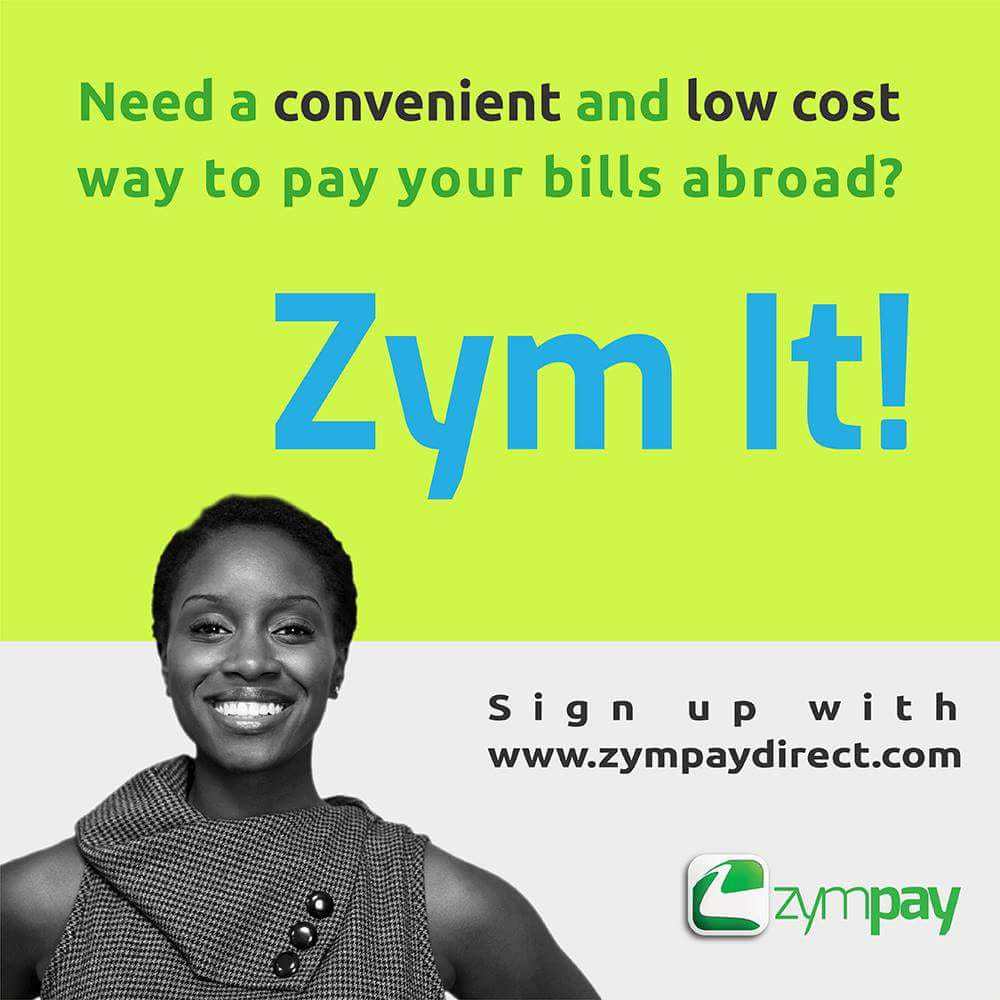 ZymPay, a cross border payments company based in the United Kingdom (UK), has developed a real time cross-border payments service to exploit lucrative opportunities in Zimbabwe's vibrant cross-border payments market.
BY TATIRA ZWINOIRA
Diaspora remittances are Zimbabwe's second largest source of foreign currency, contributing about $1 billion annually, according to official statistics.
In a statement, the London-headquartered company said it had created a regulated solution which allows Zimbabweans in the diaspora to pay for different products and services for Zimbabwean residents in real time.
"ZymPay has developed a real time cross border payments service to allow diaspora to pay for different products and services for their families in Zimbabwe using convenient technology," the statement read.
"ZymPay created a regulated solution that gives the diaspora community that is sending money to Zimbabwe at least $2 value for each GBP1 they send to pay for products and services being offered on the platform."
The payments firm has delivered regulated payment services to parts of Africa for the past three years and is now focused on expanding its footprint in Zimbabwe, where it already works with a number of enterprises.
Some local companies using ZymPay services include Zimnat Sanlam, Old Mutual, Cabs, ZB Bank, Gain Cash and Carry, N Richards, and Cardinal Corporation. It also provides services for Zesa Holdings and mobile operators.
ZymPay said payment is received and confirmed in Zimbabwe simultaneously as it is done in the UK.
"The ZymPay transaction process is very simple and can be accessed and used by everyone. A payment can be made in just three easy steps on their online service and android app on Google play. In the UK, diaspora who want to pay in cash (rather than go online) can simply book an order on ZymPay and select PIPIT and you are sent a voucher that you take to any UK Post Office and pay over the counter."
ZymPay is optimistic about opportunities in Zimbabwe's cross-border payments industry.
The total diaspora population is estimated at between three and four million and a majority of these non-resident Zimbabweans reportedly live in South Africa and the UK.
Zimstat's inter-censal demographic survey (ICDS) of 2017 showed that about 52% of the emigrants sent remittances to their households in Zimbabwe in 2017.
The report found that 19% of all households enumerated during the 2017 ICDS survey were classified as migrant households with at least one emigrant.
Zimstat found that the majority of emigrants, about 21% in ratio, sent remittances ranging from $101 to $500, while 9% remitted between $501 to $1 000. About 17% remitted amounts ranging from $1 to $100.
Only 4% of the emigrants sent home between $1 001 to $5 000.