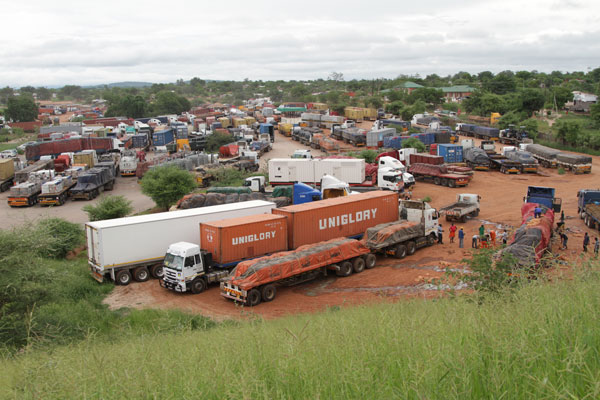 THE Zimbabwe National Council for the Welfare of Children (ZNCWC) has called on government to address the sexual exploitation of children by truck drivers and artisanal miners who lure them with cash.
BY VENERANDA LANGA
ZNCWC programmes manager, Maxim Murungweni told Southern Eye that economic hardships were exposing young women to sexual abuse, hence the need for government to provide support mechanisms to ensure that the victims have access to reproductive health services.
Murungweni said in 2016 that his organisation conducted a mini-survey and discovered that young sex workers were falling prey to 78% general people, 10,7% truck drivers, 1,4% small-scale miners, 4,1% businesspeople, with 5,2% recorded as other sex pests.
"The study found that 10,7% of clients of young women selling sex were long-distance truck drivers, hence prevention and treatment efforts need to focus beyond the young women to include truck drivers and their diverse clientele," Murungweni said.
"About 27,6% indicated that their source of clients was truck shops, and this suggests that the truck stops are 'fertile' areas where young women selling sex can get both truck drivers, their assistants and the general people," he said.
The truck drivers who ply the Beitbridge-Harare-Chirundu Highway have, for years been preying on under-age and vulnerable girls in the border towns of Beitbridge, Victoria Falls and Chirundu.
Recently, the National Aids Council also estimated the number of children involved in sexual exploitation in Zimbabwe as approximately 160 000, showing that the issue needed to be addressed.
"Some of the reasons why this group of children has been left behind include the fact that there has been little research on sexual exploitation of children in Africa in general and Zimbabwe in particular," Murungweni said.
"Zimbabwe has identified young people aged 15-24 years as one of the key populations in the response to HIV. Research has shown that children that are sexually exploited in Southern Africa, including Zimbabwe are highly vulnerable to HIV, as the risks of being young and female in a high prevalence setting merge with those of commercial sex," he said.
The child rights activist said young commercial sex workers were more vulnerable because they cannot negotiate for safe sex, likely to engage multiple sexual partners and less likely to access sexual reproductive health services.
Last year, ZNCWC and the Labour and Social Welfare ministry jointly provided rehabilitation services to 54 girls rescued from sexual exploitation.