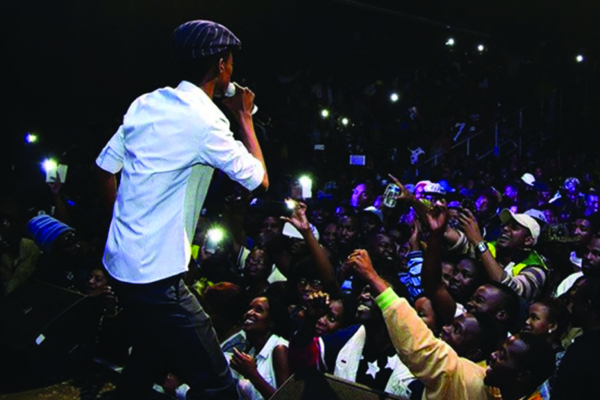 DANCEHALL artiste Obey "Tocky Vibes" Makamure has engaged the services of seven veteran music producers on his forthcoming 15-track album titled Chamakuvangu.
BY WINSTONE NATONIO
While some feel that Tocky Vibes has been releasing less than his best, the chanter is confident that the forthcoming album, his fourth production after Toti Toti, Kwata Zonke and Rori, will restore him to his former glory.
The Mhai hitmaker told NewsDay Life &Style that he engaged the seven producers to bring a different touch and flair to the album.
"The motive behind engaging seven producers namely, MozieG, Lyngo, Simplex, T-Man, Imusic, Marcelo and Mono Mukundu on this Chamakuvangu album is to have a different sound to cater for all fans," he said.
"The idea is to have everything for music fans in one album, and it is working for me. My lyrics have always been about giving hope."
He said the album title Chamakuvangu means the boss at a certain place.
While Tocky Vibes became a household name with hit singles like Mhai, Ngoma Dzonaka, Ndini Ndinorira and Aenda Nenyika that made him command some space in the showbiz, his name was however, pushed under the stage after he decided to divert from the hardcore dancehall style of music that had made him a force to reckon with.