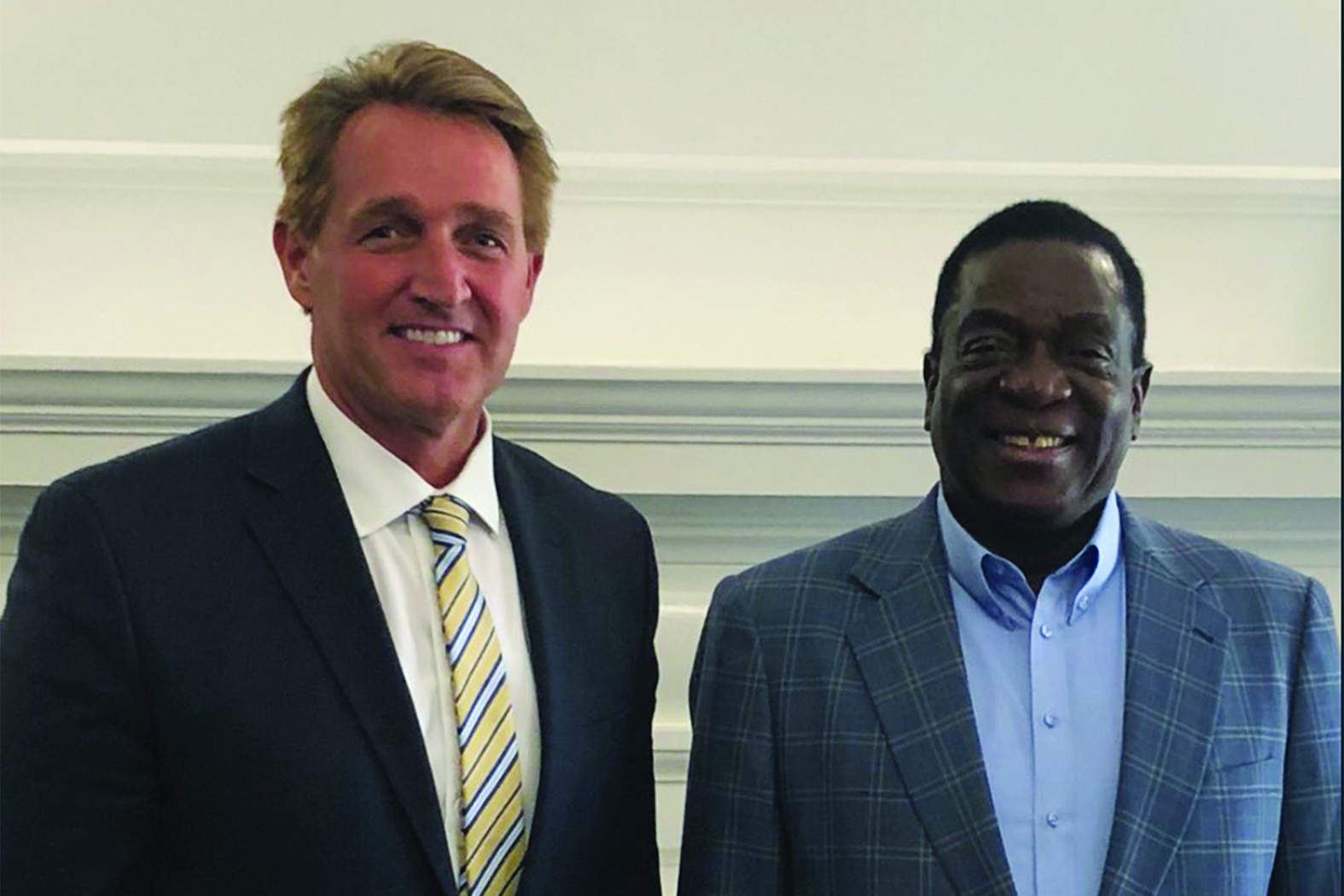 IF Western governments are sincere about political reforms in Zimbabwe, then they have to support President Emmerson Mnangagwa's new government.
Guest column by Bruce Mutsvairo
There are no two ways to it.
Long-time followers of Zimbabwean politics will tell you that the opposition Movement for Democratic Change (MDC), for right or wrong reasons, will struggle to claim power at least until 20 years from now when most of the country's heroes of anti-colonial bush wars would either have retired or died.
Even then, there is no evidence the ruling Zanu PF party will throw in the towel.
It is difficult to see someone with no liberation war credentials running the show in Zimbabwe. The West may disagree, but that's the reality.
Zimbabwe is no exception. Liberation war parties, starting with the Botswana Democratic Party, in power since 1965, have dominated much of the southern African region's political landscape.
Indeed, former President Robert Mugabe's ejection from power late last year set off a renewed international interest, albeit with cautious optimism in Zimbabwean affairs.
But an election internationally endorsed and rejected in equal measure has left the country crippled.
African observers validated Mnangagwa's win, while Europeans and Americans expressed concern at the post-election violence, which left at least seven people dead.
Still, anyone who expected a perfect election in Zimbabwe needs his or her head examined.
The country is emerging from several years of brutal dictatorship.
Mnangagwa's decision to invite international election observers demonstrated his willingness to end Zimbabwe's global isolation.
That was a very important step because his former boss, Mugabe, wasn't bothered by isolation.
He kept his doors open only for observers from "friendlier countries".
Zimbabwe's democratic institutions need support from the West.
Isolation, starting with United States President Donald Trump's recent decision to renew the sanctions, will see the country sink deeper into the abyss.
Opposition MDC Alliance leader Nelson Chamisa's refusal to accept defeat has nothing do with Mnangagwa's legitimacy.
Instead, he knows that as long as he digs in, Mnangagwa will not receive the much-needed support from the West, which, if granted, would see the firebrand politician disgraced to the dustbin of Zimbabwean history.
If Mnangagwa succeeds, Chamisa will not be needed.
He obviously doesn't want that. His strategy for political survival is to continue playing political games by refusing to accept Mnangagwa's win.
After all, that's the only way he can remain relevant.
But Zimbabwe is burning.
A cholera outbreak has so far killed 32 people in and outside the capital.
The economy is in doldrums, while the unemployment rate continues to rise.
Mnangagwa deserves nothing, but praise for allowing political dissent to flourish.
Those opposed to his rule have been allowed to express themselves openly.
He has appointed individuals with an international appeal into his Cabinet, while most of the Mugabe-era ministers have been sent packing.
Mthuli Ncube, a former Oxford University professor, is Zimbabwe's new Finance and Economic Development minister, while former Olympic champion Kirsty Coventry has been handed the Youth, Sport, Arts and Recreation ministry in a move that will likely appeal to the country's minority groups.
If Western governments can support Rwanda's Paul Kagame, a leader known for notoriously cracking down on independent journalists and opposition politicians, then surely they should also embrace Mnangagwa.
Bruce Mutsvairo (PhD, Leiden) is a professor in the School of Communication at the University of Technology Sydney.