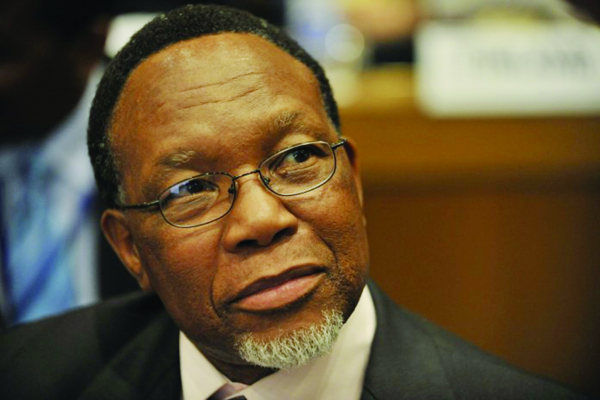 GOVERNMENT has been urged to implement Section 210 of the Constitution which requires the State to set up an independent body to receive and investigate complaints against the security services.
VENERANDA LANGA
A legal think-tank, Veritas, two years ago made a Constitutional Court (ConCourt) application (Chironga versus the Minister of Justice and others CCZ42/2015), seeking to compel the government to bring a Bill before Parliament to set up an independent complaints mechanism.
But the ConCourt adjourned the hearing without delivering a judgment.
The call by Veritas also comes in the wake of President Emmerson Mnangagwa's promises during the official opening of the First Session of the Ninth Parliament that alignment of laws to the Constitution would remain work in progress.
"An Act of Parliament must provide an effective and independent mechanism for receiving and investigating complaints from members of the public about misconduct on the part of members of the security services and for remedying any harm caused by such misconduct," Veritas said.
"The police and the defence forces are the coercive arms of the State, which the government employs to enforce obedience to the law and the maintenance of public order.
"As coercive arms, they can use force, and if they do there will inevitably be complaints about their use of it.
In the interests of the public and to protect their own reputation, it is important for these complaints to be investigated fully and impartially by an independent body."
Veritas said they were concerned that five years after the new Constitution came into force, there was still no mechanism put in place for public complaints against the security forces.
On August 1, soldiers gunned down at least seven civilians during protests by MDC Alliance supporters over the delay in announcing the July 30 presidential results by the Zimbabwe Electoral Commission.
The issue is now being investigated by a commission of enquiry headed by former South African President Kgalema Motlanthe.
"If the independent complaints mechanism had been set up, the post-electoral violence demonstrators might have had more respect for the police," said Veritas.
"The police would have thought twice about calling in the army.
The army would have taken more care if they knew they would be held to account.
Relatives of the deceased could have turned to it for a proper investigation of the shootings, instead of having to rely on a commission of inquiry which lacks investigatory powers beyond summoning and questioning witnesses."