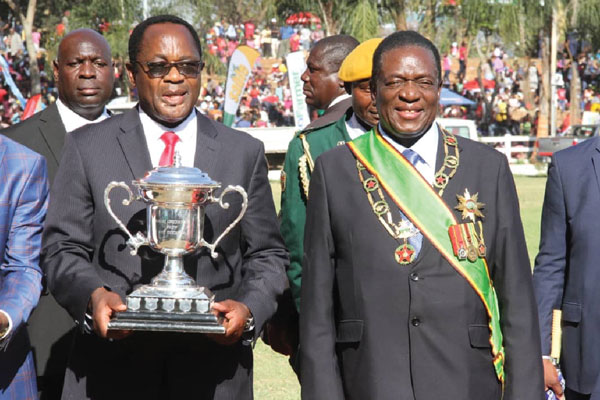 SEED CO Zimbabwe won a double at 2018 Harare Agricultural Show, which ended on Saturday, the 108th time the exhibition has been held.
BY DESMOND CHINGARANDE
The company, which develops and markets certified crop seeds, grabbed the platinum trophy for the Best Overall Exhibit and the gold award for the Best Display in the agricultural value chain from seed to industry.
Speaking to NewsDay, Seed Co spokesperson Marjorie Mutemererwa said their win was without doubt due to passion and impressive focus on making Zimbabwe a middle-class economy by changing the lives of farmers.
"As you know our theme this year is to bring Zimbabwe into a middle-class economy, we are putting massive investments into agronomy to make Zimbabwe great and the breadbasket of the whole Africa," she said.
"Our focus as Seed Co is to lead in export, nutrition and job creation. We are very strong in research and development which helps us to bring new better seed varieties that will change the lives of people."
Seed Co has won several national accolades at the Harare Agricultural Show, but this year's event was their best after scooping both the Best Display and Overall Exhibit.