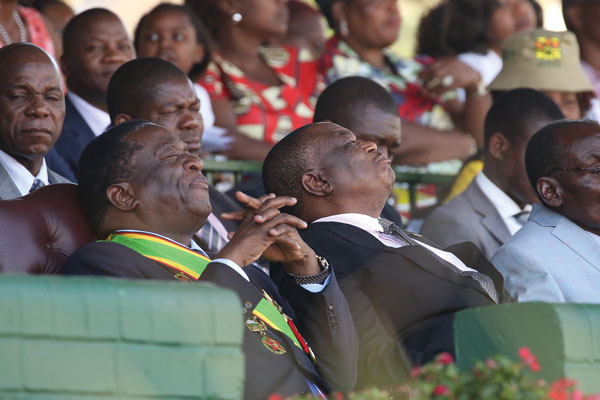 PRESIDENT Emmerson Mnangagwa has dismissed reports that the presidential input support scheme was a political gimmick and emphasised his government's commitment to continuously support the agricultural sector in fulfilment of his vision to turn Zimbabwe into a middle-class economy by 2030.
By Tinotenda Munyukwi/Kudzai Muchenjekwa
In the run-up to the July 30 elections, Mnangagwa came under fire for accelerating the distribution of free inputs to farmers, a move which analysts interpreted as clear vote-buying, which was meant to tilt the electoral playfield towards Zanu PF.
But Mnangagwa yesterday, while officially opening the 108th edition of the Harare Agricultural Show, reiterated his government's commitment towards both the command agriculture and the presidential input support scheme, at the same time underlining that this was not for political grandstanding.
"Let me once again reiterate my government's commitment to supporting command agriculture and the presidential inputs support scheme," Mnangagwa said.
"The distribution of inputs under this programme for the 2018-2019 agricultural season has already begun and should enable timely planning on the part of farmers as well as result in increased production.
"These two programmes are not an election gimmick, they are a fact of life to modernise and mechanise and secure food security for our motherland."
Owing to the two programmes, there has been remarkable increase, especially in maize production, and government has since extended command agriculture to livestock and wildlife production.
Mnangagwa, however, reminded agricultural sector players that there was need for more innovative and scientific methods of practicing agriculture in order to grow and improve competitiveness within the sector.
He said through both the presidential inputs support scheme and command agriculture programmes, farmers should be encouraged to work harder in order to realise growth in all agro-based industries.
"The bumper harvest we achieved in the last two summer cropping seasons following the introduction of command agriculture and the consolidation of the presidential inputs support scheme should inspire and encourage the nation to work hard," Mnangagwa said.
He also indicated plans to link provincial agricultural economies to their gross domestic product as the country moved towards the constitutional devolution of power and authorities.
Yesterday, scores of Zanu PF supporters wearing party regalia got free passes into the agricultural show through the back gate adjacent to Christ Embassy Church.
Elated Zanu PF supporters said under normal circumstances, they would not have afforded paying to enter the exhibition.
"If it wasn't for our beloved party (Zanu PF), we would not have come here. We do not have the money to bring our children and our whole family here. But when we saw the messages on our party WhatsApp group, we were so happy because we then knew we could attend the show," one the Zanu PF supporters, who refused to identify himself, said.
This year's entrance fees were pegged at $1 for children under 12 years and $5 for anyone above.
Children with oversized Zanu PF T-shirts could be seen queuing to get access into the show. Once inside, some of them removed the ruling party's regalia.
Chants like "ED pfee" were popular as the supporters were so excited at being given VIP treatment and not paying entry fees.