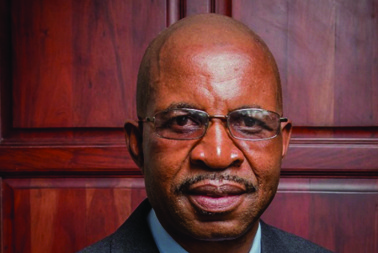 ONE death is a death too many to justify. As the cholera outbreak ravaged populous Harare high-density suburbs Glen View and Budiriro for the second time within a decade, my heart grieves and prays that the over 30 people who succumbed to the disease rest in eternity.
guest column: Cyprian M Ndawana
It is imperative that the outbreak be examined in its right perspective. There is more to it than the surging death toll and the hue and cry it has raised far beyond the affected areas. As I see it, the cholera outbreak is a tip of an iceberg, signalling the extent to which decades of infrastructure dereliction has ultimately culminated to being hazardous to human life.
In fact, there is a correlation between the cholera outbreak and the overall dereliction of infrastructure in all public amenities. The deplorable state of pothole-riddled roads and poorly equipped hospitals, to mention but only two, are causing many deaths.
At the centre of the outbreak, which marched like a troop of aggressive soldiers as it spread far and wide, lies the government culture of planning ineptitude. Ever since Zanu PF came to power at independence in 1980, henceforth effectual planned maintenance was negated.
Since then, citizenry has been trodden down a blind alley, with neither budgetary provisions for infrastructure upgrade nor for disaster management preparedness. Basically, the nation has been led on the whims of winds, reacting with panic whenever disasters strike.
It is precisely for the culture of negation of repairs, refurbishment and replacement that resulted in networks and infrastructure which government inherited from the colonialist regime became gradually dysfunctional. And, the buck pointedly stops with the government.
When cholera initially broke out in 2008, claiming over 4 000 people, one would ordinarily expect the government to resolutely dig deep to the root of the problem. Yet, all what it did was a gloss-over job; no concerted rehabilitation programme of sewer pipes was ever done.
If a comprehensive overhaul had been implemented, the outbreak could have been dealt with there and then. But, true to the norm of government, it only did the bare basics of covering the cracks and whitewashing the patches, hence the recurrence of the outbreak.
The quality of life for citizenry has been compromised such that Harare long lost her Sunshine City acclaim. While drainage systems are blocked and crying out for replacement, all facets that are a prerequisite for urban setups, like refuse collection, lie in abandonment.
Hence, cases of burst sewer pipes and raw sewage flowing in sanitary lanes are now the norm rather and than exception. Social media has for some time now been awash with evidence of domestic taps spewing filthy water, in some extreme cases, human waste.
Although the government repeatedly blames the opposition, which runs most councils, as I see it, the wrought is traceable to the era before formation of the Movement of Democratic Change (MDC). It is, therefore, foolhardy for the government to play the blame game.
Ever since Zanu PF lost control of cities, successive Local Government ministers have openly been antagonistic towards opposition mayors and councillors. They impede service delivery by excessive interference and allocating councils shoestring budgets
Little wonder, there has been a progressive dilapidation of infrastructure, with civil engineering public works now in rundown state. Also, settlements around Harare, Southlea Park, East View and Solomio, which have no running water, are a health hazard awaiting to break.
It is ironic that in spite of the apparent health hazards, the government continues to be somewhat unnerved by the proliferation of these squalid settlements which are mushrooming on land that is being parcelled out by Zanu PF-aligned land barons.
Yet, the government once demolished houses that were built without due procedure in most high-density suburbs. In a blitz code named Murambatsvina, many families, including that of the late former combatant Cde Chinx, could only watch as their houses were reduced to rubble.
With Harare now being almost threefold overpopulated, it has always been apparent that sanitary network systems would ultimately crumble. Besides being obsolete, underground pipework is overwhelmed because it is conveying more than its initial design capacity.
One other contributory factor to the cholera outbreak, which also points to government planning ineptitude, is failure to halt rural to urban migration. Despite the hype around the establishment of growth points in mid 1980s; the idea wilted for want of impetus.
When government announced the concept, it pledged to spearhead the development and promised companies incentives so as to decentralise the provision of services and create jobs. Yet due to poor priorities, the proposed growth points did not grow, hence crowded cities.
Also, many abandoned former commercial farms workers who lost their jobs after farm seizures in 2000 trooped to Harare, thereby contributing to overpopulation. There now is congestion, which is an inevitable environmental hazard, as people jostle for survival.
Sadly, the government's inability to prioritise still persists despite the change of guard. Amid oftentimes repeated recitations of the new dispensation mantra, the propensity for flagrant spending, especially for self actualisation, is a cry shame for the government.
Revelations that President Emmerson Mnangagwa chartered an aircraft for former First Lady Grace Mugabe from Malaysia and funded the funeral of her mother, left a sour taste in the mouths of many. It was nauseating because his philanthropy was from public funds.
What is particularly irksome about the funding is that it is in the public domain that Grace is already monied, courtesy of public funds. She made headlines when she bought a mansion in South Africa and a million plus ring. Her school in Mazowe obviously costs a fortune.
Also, her son-in-law, Simba Chikore, was fingered in the shoddy Zimbabwe Airways deal in which umpteen millions of public funds were sank on the purchase of aircraft. Whatever Mnangagwa wanted to achieve by chartering an aircraft and funding the funeral of Grace's mother never ceases to arouse wonderment. Besides highlighting the extent of warped priorities, this act of taking coal to Hwange has proven that, indeed, the devil looks after his own. Prior to this lavishness, Mnangagwa had sunk a prodigious amount of money for his Presidential limousine, cars for war veterans and chiefs.
As I see it, there is no probity in this measure of flamboyance. Given that the country is languishing in socio-economic throes, a government with people at heart would dare not be this much prodigal. The splurging shows a callous indifference to the plight of citizenry.
It could not have been clearer to all and sundry that the government does not give a hoot about the welfare of citizenry. It is self evident that after its ostentatious splurge on Grace, the government had the audacity to appeal for crowd-funding amid the cholera outbreak.
Zimbabwe cannot be open for business as long as funding for the health of citizenry is at the mercy of individuals who are humane enough to crowdfund. Meanwhile, as yet another aircraft is chartered for the Mugabe family, government priorities are, indeed, wry.
 Cyprian Muketiwa Ndawana is a public speaking coach, motivational speaker, speechwriter and newspaper columnist. He can be contacted on muketiwa. mmsb@gmail.com or +263776413010