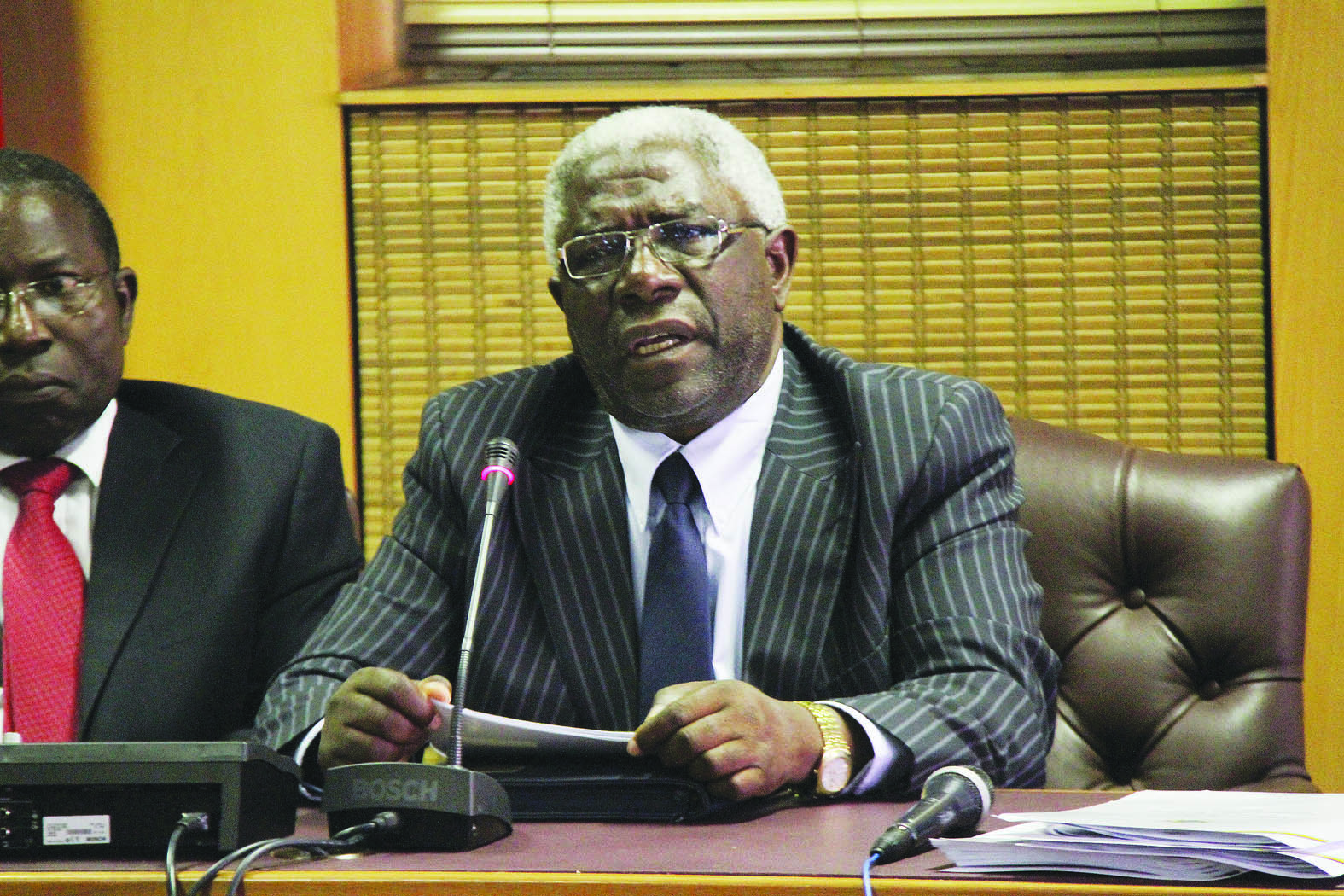 HARARE magistrate Lazini Ncube yesterday dismissed a bid by suspended University of Zimbabwe (UZ) vice-chancellor Levi Nyagura to approach the Constitutional Court (ConCourt), challenging the legality of special prosecutors seconded from President Emmerson Mnangagwa's Office to preside over his criminal abuse of office trial.
BY DESMOND CHINGARANDE
Nyagura, through his legal counsel, Advocate Lewis Uriri, wanted to argue at the ConCourt that the granting of prosecuting certificates to private lawyers, Michael Chakandida and Tapiwa Godzi by the National Prosecution Authority, violate his constitutional rights and right to a fair trial.
In dismissing the application, Ncube said it was not clear how Nyagura would be deprived of his rights to a fair trial as no evidence to the effect was presented in court.
"It is not clear how the accused person will be deprived of his rights. There is no evidence as to how this specialised anti-corruption investigative unit will trample upon the rights of the accused person. The Prosecutor-General can appoint any legal practitioner to perform the powers he wants," Ncube ruled.
"It has not been challenged that the prosecutors were not qualified to be appointed by the Prosecutor-General. It is my considered view that the appointment cannot be rendered invalid because it is the Prosecutor-General who appoints all the prosecutors."
Ncube said Nyagura's lawyer failed to demonstrate in court how the two public prosecutors could not be impartial. 'It is my considered view that this application is vexatious and has no merits to be referred to the ConCourt," he ruled.
Uriri said he would now approach the ConCourt directly in terms of Section 85 of the Constitution, which declares that if a lower court refuses to refer a matter to the ConCourt, it will be a breach of the protective rights laws.
"We believe that a different court will come up with a different conclusion and I will file my application by Monday September 10," Uriri said.
Godzi told court that he needed time to apply his mind and would submit his response to Uriri's submissions when the matter continues today.
Allegations are that sometime in 2011, Nyagura single-handedly accepted and approved former First Lady Grace Marufu Mugabe's application to study for a doctor of philosophy degree in sociology without the knowledge and recommendations of the departmental board and faculty of higher degrees committee in violation of UZ's quality assurance, guidelines and benchmarks.