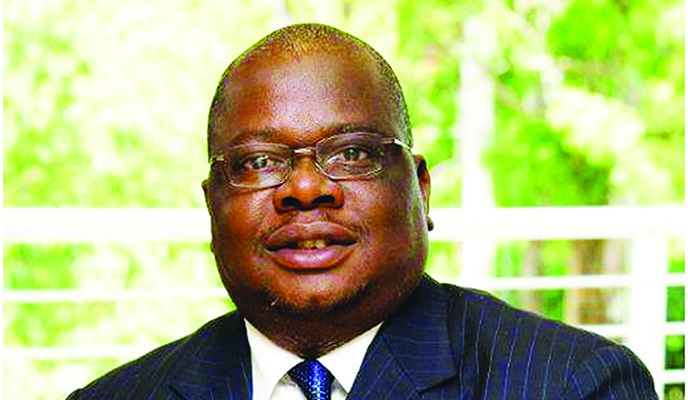 FIRST Mutual Holdings Limited's (FMHL) acquisition of NicozDiamond Insurance Company Limited (NDIL) helped boost its profit after tax by 102% to $8,66 million for the half year period ending June 30, 2018.
BY TATIRA ZWINOIRA
FMHL acquired NDIL after first acquiring 80,92% shareholding from its former shareholder, the National Social Security Authority last year and making a mandatory offer for the 19,08% of NDIL's remaining shares to its minority shareholders.
In a statement accompanying the FMHL's results for the period under review released yesterday, FMHL chairperson Oliver Mtasa said the transaction for the remaining shares was completed on August 10, 2018.
"NDIL non-controlling shareholders all voted in favour of the proposal to buy them out on 28 June 2018 and the transaction was completed on 10 August 2018," he said.
As such, the acquisition contributed to the overall increase in FMHL's profit after tax for the period under review, which was up from the 2017 comparative of $4,28 million, before the acquisition of NDIL.
This was due to fact that FMHL absorbed NDIL's short term insurance offering thus strengthening their own.
"Operating profit, a critical measure of the group's performance, went up by 227% to $5,4 million compared to 2017. NDIL contributed $1 million to the increase in the group's operating profit," Mtasa said.
"The group's profit for the period, at $8,7 million, grew by 102% compared to the same period in 2017.
The profit attributable to equity holders of the parent for the six months is $6,6 million (2017: $4 million)."
During the period, NDIL saw a 4% increase in gross premiums written (GPW) to $19,3 million from the 2017 comparative of $18,6 million, with over half of that amount coming from the motor class.
However, the claims ratio being up 5% in the period under review led to a lower operating profit for NDIL to $1 million from a 2017 comparative of $1,53 million.
But the NDIL acquisition boosted the consolidated GPW for FMHL during the period which grew 38% to $84,7 million from a 2017 comparative of $66,02 million.
There was also a near 21% increase in the total operating expenses to $49,6 million for the period, from a 2017 comparative of $41,09 million.
This contributed to a 32% increase in FMHL's total expenses to $17,37 million for the period, from $14,19 million over the 2017 period.
Total assets grew 4% to $344,23 million from 2017's first half year of $329,94 million.
Total equity grew 5% to $129,77 million from 2017's $123,67 million earned over the similar period.
"The group's strategic intent to be a leader in our chosen markets has gained momentum through the acquisition of major short-term insurance business.
"The acquisition of NDIL strengthened the group's position in a market where flight to quality has become more prevalent," FMHL group chief executive officer Douglas Hoto said.
The performance of FMHL was also helped by a growth in life assurance, pensions and health insurance segments of the group.
In that regard, health insurance was up 6,1% to $29,78 million in the period under review, life assurance 15,12% to $8,37 million and pensions and savings business up 23,57% to $11,65 million in the period under review.
Health insurance was buoyed by improving efficiency in claims being processed and settled, while life assurance grew from a 48% increase in the mobile based e-FML (First Mutual Life) product.
Pension and savings grew due to higher single premiums as well as growth in group pensions recurring business.
Hoto said they would be exploring digital technology to increase their portfolio going forward.