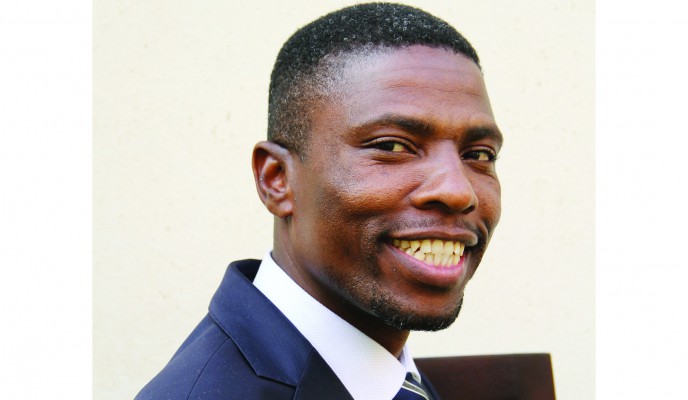 NEWLY-sworn-in Chegutu West MP Dexter Nduna (Zanu PF) has vowed to keep his seat despite reports that the Zimbabwe Electoral Commission (Zec) mixed up results to disadvantage MDC Alliance candidate, Gift Konjana.
BY CHARLES LAITON
Nduna argued the Electoral Court does not have the jurisdictional ability to nullify a declaration made by the electoral body and thereafter pronounce an alternative winner.
Nduna made the remarks in his heads of argument filed at the Electoral Court yesterday and the matter is set to be determined on Monday.
Zec had initially announced Nduna as the winner with 10 932 votes, and Konjana with 10 828 votes, before the latter challenged the result, claiming Zec mixed up the figures. But while Zec reportedly admitted to have made an error, the electoral body advised Konjana that the results could only be overturned by the Electoral Court.
Konjana then filed a petition with the Electoral Court in Harare seeking the nullification of Nduna's declaration, adding a tabulation error occurred and prejudiced him of 120 votes that had been erroneously awarded to one Simon Kache of UCADPGPZ.
"The relief the petitioner (Konjana) seeks is irregular in that it is not contemplated by Statute. Firstly, the petitioner predicates his cause on section 66 (4) (a) of the Electoral Act. Under such provision the Electoral Court only has power to "set aside" a declaration and go no further. Under this provision the said court cannot "nullify" a declaration and thereafter pronounce an alternative winner as prayed for by the petitioner. This is incompetent relief," Nduna said.
"In terms of section 66 (4) (c) as read with section 67A of the Electoral Act, this court only has power to declare another candidate the winner of an election after a recount of votes. The petitioner is therefore asking the court to exercise powers beyond the jurisdictional ability of the statutory provision he seeks to rely on. An exercise power beyond the jurisdictional ability of a court is irregular and void ad initio…."
Besides the jurisdictional ability of the Electoral Court, Nduna further said Konjana's petition was afflicted with a myriad of procedural irregularities and therefore urged the court to dismiss it.
"There is no kind way of putting it; the present petition is afflicted by a myriad of procedural infirmities that render the said petition still-born. As better explained herein below, the non-compliance with the rules and the strict dicta of statute is fatal to the proceedings and should actuate the dismissal of the petition," he said.
"Put plainly, this matter must turn on a question of law rather than the facts, which if carefully considered, would still not substantiate the petitioner's prayer. In casu the petitioner does not, on the face of the petition, particularise the exact relief he craves in accordance with Rule 21 (g) of the Applications, Appeals and Petition Rules 1995 SI74A of 1995.
"The present petition is strange, on the face of the said petition; the petitioner seeks to impugn a declaration made by the Zimbabwe Electoral Commission on July 31 of an unspecified year. In the draft order the petitioner then seeks to impugn a declaration made by a constituency election officer, who is not named. In fact, the draft order doesn't even state the date when the declaration was made . . . the present petition does violence to this rule by describing an incomplete prayer on the face of the petition and then alluding to differently wondered relief in the draft order."