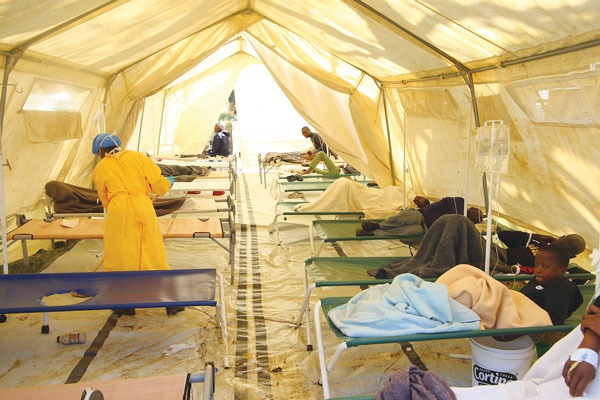 MVURWI residents have expressed concern over recurrent water disconnections by the Zimbabwe Nation Water Authority (Zinwa), saying the move could expose them to waterborne diseases such as typhoid and cholera, which have wreaked havoc in other parts of the country.
By Simbarashe Sithole
More than 60% of Mvurwi households had their water supplies disconnected over non-payment, forcing the residents to use borehole water. The water situation worsened recently after a borehole sunk by Unicef at Suoguru market was decommissioned after testing positive to bacterial infections.
Mvurwi Residents' Association chairperson Emmanuel Nkambala and ward 28 councillor Fanuel Chigonero last week approached Zinwa, proposing a moratorium for unpaid residents so that they get access to running water as they negotiate payment plans.
"Having realised that more than 60% of our residents failed to pay for tapped Zinwa water and were relying on borehole water, which was subsequently decommissioned after it tested positive to bacterial infections, we approached Zinwa imploring them to connect water on $40 for two months as a precautionary measure to the cholera outbreak," Nkambala said.
Zinwa head of department for Mvurwi, Charles Magwenzi confirmed the development.
"Indeed, the residents chairman and his councillor approached us, having realised that about 60% of the residents got their tapped water disconnected due to non-payment. Their grievance was genuine and our superiors gave in so as to fight the cholera outbreak fears," Magwenzi said.
Mvurwi town secretary, Sheri Nyakudya said the decommissioning of the borehole was a preventive measure since the water source had tested positive to bacterial infections.
Zimbabwe is currently in the throes of one of its worst cholera outbreaks, with 28 confirmed deaths in Harare while 5 000 have been hospitalised after testing positive to the disease.