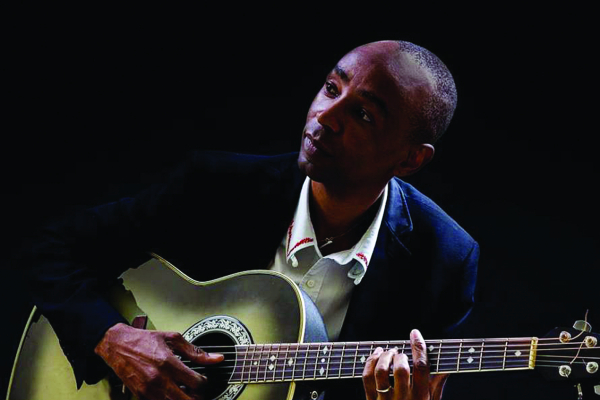 RENOWNED multi-instrumentalist-cum music producer Clive "Mono" Mukundu, who owns Monolio Recording Stable, will be taking his artistic prowess to the United States where he is expected to showcase his talent at a Jit cultural exchange programme. The event was organised by Zimbabwe Cultural Centre of Detroit which is a portal space that connects artistes in Zimbabwe and the City of Detroit, the largest city in the Midwestern state of Michigan for artistic collaborations.
BY WINSTONE ANTONIO
In an interview with NewsDay Life & Style yesterday, Zimbabwe Cultural Centre of Detroit co-founder Kumbulani Zamuchiya said Mukundu, who leaves the country on Thursday, is going to present Zimbabwe's artistic movement and transitions over a period of time.
"At the Jit exchange, Mono Mukundu will also exchange notes with a dance performing artiste and choreographer Haleem "Stringz" Rasul, who once came to Zimbabwe to share and collaborate with Slomo Dhaka sometime in 2015," he said.
Mukundu said he was excited to be part of the two-week cultural exchange programme in the US where he will also conduct workshops at the Michigan University.
"At the event, I will give a lecture on Zimbabwe music and then collaborate with some great music producers, among them Everett, to record fusion music where we will fuse Zimbabwean music and theirs," he said.
"I will wrap it up with a perfomance featuring the top Detroit Michigan choreographer Haleem Strings who is featured on a number of top American artistes' videos, including Barbadian singer, songwriter, actress, Rihanna's video."
With a career spanning over 30 years, Mukundu has continued to shine in his work and that has seen him doing soundtrack music for a Jamaican documentary called The Price of Memory.
Off the producing desk, Mukundu has penned his autobiography Poor and Famous, which gives an honest and candid rendition of his life experiences in the showbiz.