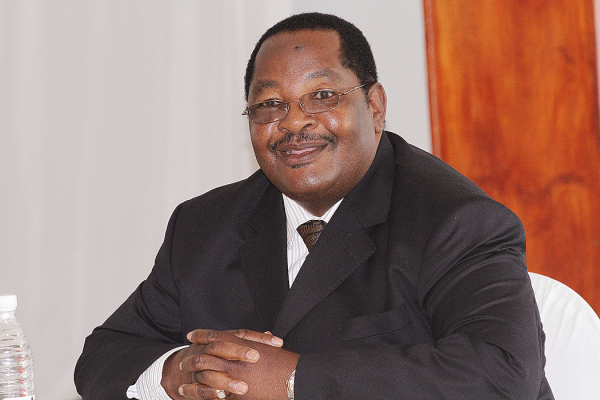 LOCAL financial institution, CBZ Limited, has petitioned the High Court seeking an order to compel former Home Affairs minister, Obert Mpofu, his wife Sikhanyisiwe, and the couple's business, Trebo and Kays, to settle an outstanding $76 000 bank loan.
BY CHARLES LAITON
Through its lawyers, GN Mlotshwa and Company, the bank issued summons in August after which Mpofu, his wife and business — through their lawyers Mataka, Chambati and Makonese — entered appearance to defend but later requested for further particulars from the bank.
In its declaration, the financial institution said sometime in December 2009, it entered into a written loan facility agreement with the former minister's business which the latter allegedly reneged on, prompting the current litigation.
"The material terms of the said loan facility where plaintiff (CBZ) would allow the first defendant [Trebo and Kays] to access an amount not exceeding $1 000 000, the loan will be payable on demand but until such demand had been made; the facility would expire on October 31, 2010," the bank said.
According to the court papers, Mpofu and his wife stood as surety and co-principal debtors to the bank for the payments of all amounts due to the bank by their company.
"The plaintiff has complied with all material terms of the contract by performing all its obligations. In breach of the contract and despite demand, the defendants have failed, neglected and or refused to pay the outstanding amount of $75 763,38," the bank said.
"Wherefore plaintiff claims $75 763,38, interest at the prescribed rate from the date of summons to date of full and final payment, collection commission as prescribed by the Law Society of Zimbabwe and cost of suit on a legal practitioner and client scale."
However, in their response to the claim, Mpofu and his co-defendants filed a request for further particulars on September 14, 2018 in which they requested for a copy of the claimed written loan facility agreement.
They also said they would want the bank to explain that of the claimed amount "what was the actual draw down by [Trebo and Kays] as a principal debtor", adding they also want "evidence of the draw down in the form of withdrawal payment instruction vouchers".
Lastly, they said the bank should explain "why was the demand not done on expiration of the facility on October 31, 2010" and how the claimed amount has been computed.
The matter is still pending.