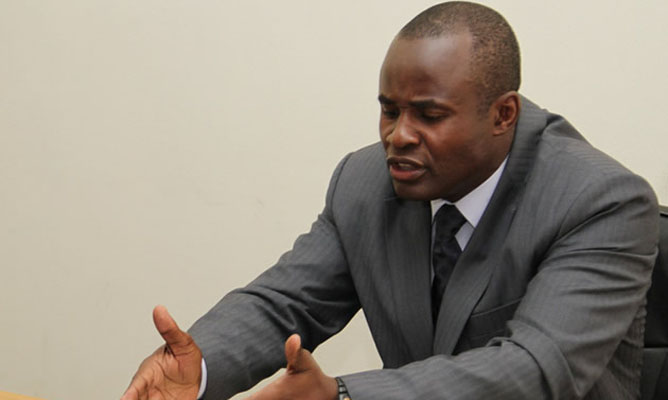 NORTON MP-elect Temba Mliswa has claimed to have secured more than 10 000 new voters during the just-ended elections, beating Zanu PF and the MDC Alliance, whose focus was on presidential rallies instead of ward and constituency rallies.
BY VENERANDA LANGA
Speaking during a Mass Public Opinion Institute discussion whose topic was 2018 Elections: Post-Mortem and Trajectory in Harare on Thursday, Mliswa said a post-mortem analysing how independent candidates like him managed to get support was critical because big parties were busy squabbling and imposing unwanted candidates.
"It is about charisma of the candidate too — and when I dance at functions, I will be talking to the electorate because I need the votes, and I am a fisherman and when I put a net, I know where all the breams (fish) are," Mliswa said.
"I said to my election agents that we needed to ride on people's anger with Zanu PF and MDC Alliance over imposing candidates, and I met disgruntled candidates at my farm, where I slaughtered cattle. It is about strategy.
"When you go to the aspect of figures, I won all 16 wards, and I am the only person in Zimbabwe that contested in three elections (by-elections) within five years in Hurungwe West and Norton, and I did not lose because of rigging — I lost because of voter intimidation, vote buying and violence, but in Norton, I gained 10 000 new voters."
Mliswa took a dig at Zanu PF and MDC Alliance for lacking strategies, resulting in their losses in Norton.
"The MDC Alliance lost because of impositions and Zanu PF because of factional politics. I won because I am always with the people and since I was elected, I have attended more than 22 funerals.
"I do not go there with money, I just go to pass my condolences and the people always ask where the other candidates are. So strategies are very important and you start participating now and start working with the councillor instead of fighting them," he said.
Mliswa boasted that his campaign and performance in Parliament was so impressive that even old people in Norton came back to pat his back, telling him that they noted with gladness that he was not one of the MPs that doze during sessions in Parliament.
He said he used more than 200 university students as polling agents to protect his vote, adding they were trained by the Zimbabwe Electoral Commission and the Elections Resources Centre to effectively do their jobs.
"These were volunteers. I did not even pay them a cent, but they believed in me. The MDC Alliance did not even have polling agents at some constituencies," Mliswa said.