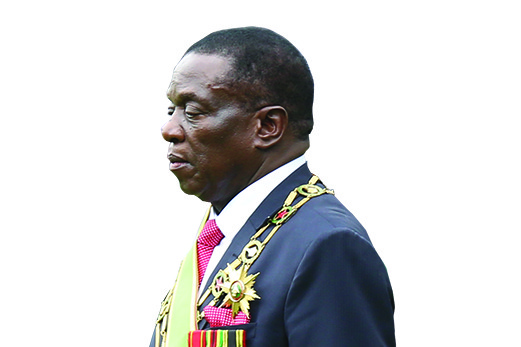 ANALYSTS largely welcomed President Emmerson Mnangagwa's State of the Nation Address, but felt he had not properly addressed the currency distortions in the market.
BY VENERANDA LANGA/ TATIRA ZWINOIRA
Economist Prosper Chitambara said maintaining the multi-currency regime made a lot of sense.
"But obviously, what government needs to do is to put a stop to any further creation of money. We have witnessed a huge increase in the money supply in the past few months and that is not sustainable," he said.
"It is driving the black market premiums, inflationary pressures that we also witnessed. So, I think there is a need for fiscal discipline going forward, put a stop to money creation and deal with unsustainable recurrent expenditure."
Another economist Ashok Chakravarti also said there was need to maintain the multi-currency system.
"But the idea is that if you remove the peg with bond notes, it will be like a small step to a local currency. This is because the bond note will then become like a local currency, the idea being instead of trading illegally all over the place and disappearing across the border whatever the discount or trading, it will be in the country," he said.
"It is something which is manageable because there is about $300 million or $400 million that has been released by the Reserve Bank, so if that peg is removed, that money outside the country will come back and start trading legally within."
Chakravarti said keeping the multi-currency system would avert the creation of shocks to an economy that was already in a difficult circumstance.
"The easiest way is to get people used to the idea of a local currency by removing the peg (1:1 between the bond note and United States dollar), make it legal, let it be traded on the streets, within banking system and let it be traded for three, four or six months. You will get the idea that, yes, there is a bond note and it will continue to have value because people like the idea of cash," he said.
But financial expert Persistence Gwanyanya said the multi-currency system was clearly unsustainable for Zimbabwe.
"Look here, Zimbabwe has got a balance of payment deficit, cumulative since dollarisation, of $20 billion. This translates to about $2,5 billion per annum so because of that we cannot sustain a multiple-currency system because we cannot use foreign currency which is in short supply and unable to meet the import requirement for the country and local needs so we are always in short supply," he said.
"We are always in a shortage of foreign currency, so it is a hard monetary regime to maintain. That is the reason why the Reserve Bank is actually spending foreign currency to buy foreign currency to use for local requirements of the country. We are spending about $500 000, $600 000 or so at 0,5% interest to import about $150 million per month in hard currency. Where on earth can you sustain an economy by buying money? An economy that is already suffering foreign currency shortages is now required to import money at a cost?"
Misa-Zimbabwe said it "cautiously" welcomed Mnangagwa's pledge to amend the Broadcasting Services Act (BSA).
"Misa Zimbabwe has consistently called for the amendment of the now-outdated BSA, to ensure among other considerations, it reflects the technologically driven changes the broadcasting sector has gone through," it said.
"We, therefore, hope that concrete steps will be taken towards democratising the broadcasting sector. This will also entail transformation of the Zimbabwe Broadcasting Corporation into a truly independent broadcaster and licensing of the long overdue community radio stations."