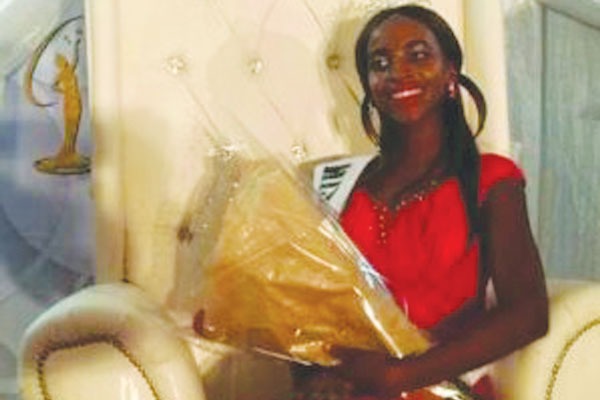 REIGNING Miss Beitbridge Ruvimbo Thandeka Mukandatsama will represent Matabeleland South at the Miss Tourism Zimbabwe finals scheduled for Harare on September 22.
BY REX MPHISA
The model's chaperone, who is also former Miss Zimbabwe USA, Vanessa Mbedzi, told Newsday Life & Style that the 19-year-old Mukandatsama had been selected for the prestigious pageant meant to promote tourism.
"Miss Beitbridge, Ruvimbo, is preparing to go to the Miss Tourism pageant representing Matabeleland South province," Mbedzi said. "We are busy with preparations."
A former Midlands Christian College student, Mukandatsama won this year's Miss Beitbridge crown at an event graced by former Miss Tourism Zimbabwe, Samantha Tshuma, who was among the judges.
Mukandatsama said one of her goals in life would be to work with people with albinism and abused children.
The athletic beauty, who has trophies for long-distance running, said she was also looking forward to developing her sign language skills.
Together with her first princess Amanda Makate, Mukandatsama was cheated by a fly-by-night promoter who never paid them a few years back for the service. The two, however have now secured a new lease, with Makate already having featured at the Zimbabwe Fashion Week in Harare last week.
"We were hurt when we were not paid, but we have to move forward," Mukandatsama said.