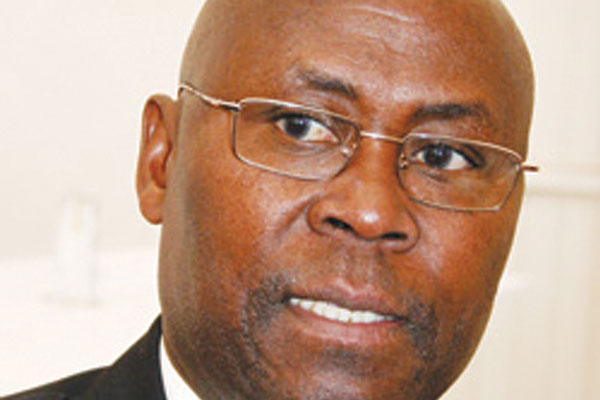 HOME Affairs minister Cain Mathema has been sucked into the row about sexual abuse at the Department of Immigration which is now at the centre of investigations by the Zimbabwe Gender Commission.
BY RICHARD CHIDZA
The commission announced early this month that it was investigating reports of sexual abuse, with new Registrar-General Clemence Masango, who was in charge of the department before his latest appointment, also coming under the microscope.
One of the complainants, Fortunate Nyamuremba, told NewsDay that she had requested a meeting with Mathema over the issue but the minister's response had left her stunned.
"The minister (Mathema) agreed to my request, but just dismissed me off-hand, arguing I should not have resigned because of 'mere sexual abuse'. It seems the minister wanted me to suffer in silence. This is why women are suffering because we have leaders who are not empathetic to their cause," Nyamuremba said accusing permanent secretary in the ministry, Melusi Matshiya, of protecting those accused of misdemeanours.
But Mathema claimed he had not met the woman or anyone from the Department of Immigration.
"I did not meet anyone from the Department of Immigration. I don't know what you are talking about my brother," Mathema said by telephone.
Nyamuremba resigned her job in June 2014 citing sexual harassment that she says threatened her marriage.
"At some point I was told in my face that I would not be promoted if I do not succumb to a manager's (name withheld) sexual advances," she said.
Matshiya said the public service has a grievance procedure that should be followed, which Nyamuremba had not complied with.
"She did not follow due procedure," said Matshiya adding the issue was now under investigation by the gender commission. "We have made representations and the investigations continue."
The victimised workers said they had approached Parliament, former First Lady Grace Mugabe and the Zimbabwe Anti-Corruption Commission (Zacc) without success.
A dossier sent to the Parliamentary Portfolio Committee on Labour and Social Welfare as well as Zacc, a copy of which NewsDay has in its possession, details allegations of favouritism, nepotism, sexual harassment including targeted abuse of workers that the department was internally referred as "Connemara" named after an open prison in Gweru the Midlands province.