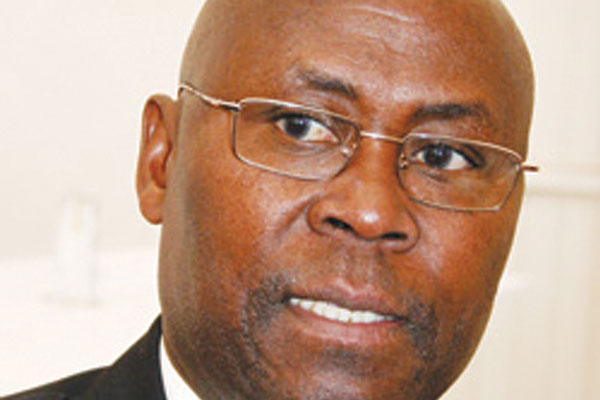 THE Zimbabwe Republic Police (ZRP) needs a paradigm shift and the necessary resources, including adoption of information communication technologies to combat 21st century crime, new Home Affairs minister Cain Mathema said yesterday.
BY RICHARD CHIDZA
Mathema told journalists in Harare that the change in tactics by criminals required modern tools of policing that the ZRP needs to acquire as a matter of urgency. "While the ZRP has made strides to computerise, a lot still needs to be done. Contemporary policing requires advancement in technology. In some technologically advanced countries, the police are able to monitor the flow of traffic and criminal activities from a central point," Mathema said.
The Home Affairs minister said the ZRP was struggling to cope with sophisticated crime.
"Crime is mutating, so is the demand for police services. Our police is no doubt failing to cope with the rapid advancement of technology, which is aiding criminal sophistication," he said.
"To this end, the ZRP needs to be equipped with modern tools of the trade and enabled through technology." Mathema had just completed a tour of selected police departments, including Criminal Investigations' Central Firearms Registry, Automated Fingerprint Identification System and the forensic laboratory.
He said timeous presentation of evidence in courts will have a positive impact on the justice delivery system.
The minister promised to engage Treasury to ensure funds are availed for the completion of the project to computerise the ZRP across the board, including traffic management which he said was of grave concern to the nation.
"It is my fervent hope that we need to work towards a shift in attitude by all motorists and road users in order to safeguard lives on the roads. In equal measure the ZRP officers need to be equipped with the right attitudes, skills and tools of trade such as cameras, breathalyser machines, speed traps for effective traffic enforcement," Mathema added.
With growing reports of police harassing journalists in the line of duty, Mathema feigned ignorance, turning to Police Commissioner-General Godwin Matanga: "I hope the Commissioner-General has not forgotten to apprise me on that issue. Nobody should be harassed while they are performing their duties."
Mathem said the Press had a duty to lift the lid on corruption, but urged the media to be cognisant of other people's rights as they report.