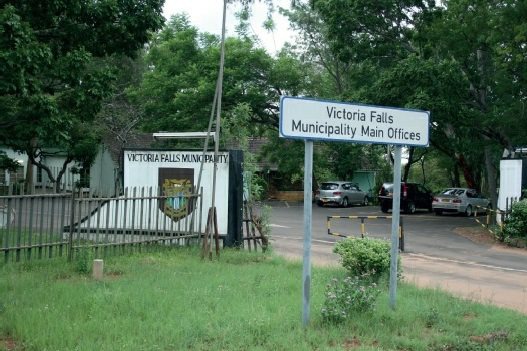 MDC Alliance's ward 9 councillor Somvelo Dhlamini was unanimously voted Victoria Falls mayor on Friday after residents resisted alleged attempts by the opposition party to impose ward 1 councillor Margaret Varley as mayoral candidate.
By Nokuthaba Dlamini
Dhlamini landed the post after district administrator Simon Muleya called off the polls twice as residents blocked the election of Varley, whom they described as an "outsider".
The issue was initially raised by councillors on Wednesday last week who complained over the involvement of the party's director for mobilisation, Farai Chinobva, who was allegedly ordering councillors to vote for Varley.
In his acceptance speech, Dhlamini urged residents and councillors to work together for the town to retain its status as a world-class tourist destination.
He said what was required was renewed confidence by investors to grow the town's tourism sector following Victoria Falls Municipality's application for city status.
Residents said they were happy with the election of a local mayor and urged the councillors to work together.
"What is left now is the way forward until 2023. Dhlamini was our preferred candidate because he understands diverse local cultures and he stays with people in high-density suburbs. We want our councillors to be independent and make their own choices freely than imposed candidates. We would also like to urge these 11 councillors to respect the party's existing structures and to always work for the people who selected them. Corruption, as Dhlamini, said must be a subject of the past," resident Ndaba Sibanda said after the inauguration ceremony.
Residents association chairperson Morgan Dube said what residents wanted was proper service delivery and implementation of their campaign manifestos.
Dlamini is deputised by ward 4 councillor, Patricia Mwale.