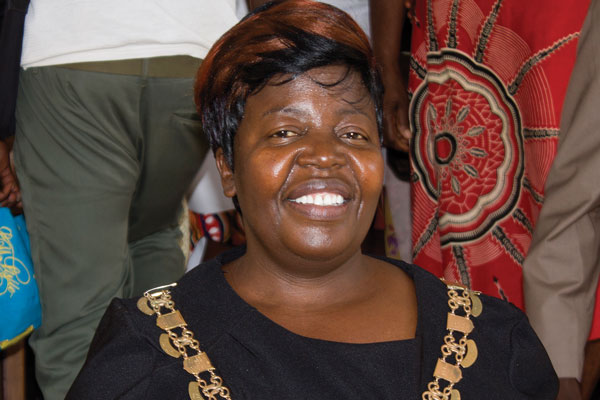 KWEKWE City Council's first female mayor since independence in 1980, Angeline Kasipo, has hit the ground running — declaring on her first day in office that she had already launched a five-year programme to turn around the fortunes of the gold-mining town.
BY BRENNA MATENDERE
Kasipo, who represents ward 10 in the city, was unanimously elected on Tuesday. She is deputised by former Kwekwe mayor and ward 8 councillor Shadreck Tobaiwa.
"We have so much to do in a limited space of time and I have already started rolling out my plan of action. We have a situation where not every household in Kwekwe has access to clean water and this is my priority that I have already notified the management of. I do not want to say I will re-invent the wheel, but my confidence is that after five years, the City of Kwekwe will have greatly improved and addressed existing problems," she said.
Tobaiwa said he would engage town clerk Emmanuel Musara who had eyed the Kwekwe Central parliamentary candidature, but lost in the Zanu PF primary polls, to set aside his political affiliation when it comes to council business.
"We all know our town clerk is a staunch Zanu PF supporter and majority of councillors are MDC Alliance. So residents have been skeptical of how he will work with us, but I have taken the task to personally engage him so that we discuss that issue. We do not want council business affected," he said.