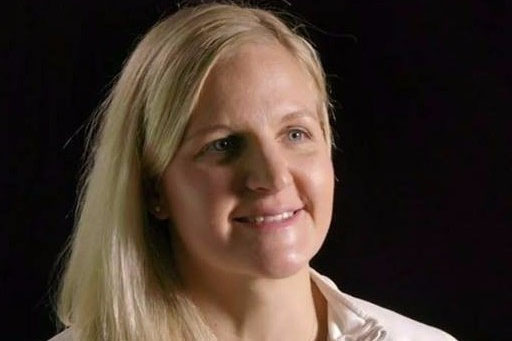 NEW Sports minister Kirsty Coventry has promised to bring sanity and discipline into the country's problematic sporting associations.
BY HENRY MHARA
Coventry, the country's most decorated sportsperson was last week appointed at the helm of the ministry, and was part of the Cabinet members sworn-in by President Emmerson Mnangagwa at State House yesterday.
Her appointment has been well received across the political divide as well as the sporting community.
However, she will be the first to admit that she's really got her work cut out for her.
Sport, just like any other sectors in the country, is in the critical care unit, with disciplines such as football, cricket and rugby, in a complete mess. Her task is to bring sanity to those, as well as help grow some of the minority sports.
Speaking to journalists soon after taking oath of office, the global swimming sensation admitted that there are "hot spots" in the sector that need her immediate attention.
The chairperson of the IOC Athletes' Commission, a body that represents all Olympic athletes worldwide, Coventry said she would soon put up an A Team to deal with issues at hand.
"I want to do research, do background search into specific hot topics if we can call them that. I want a better understanding of a few of the problems that we are having, and once I have discussed with my team the best way forward in how to handle some of those, I would let you (media) know," Coventry said.
"Cricket is one of them and we will be looking at it seriously and once we have done that, then we will figure out how best to manage it. We have to create an environment in which our athletes can thrive and that would be one of my main goals."
She added, "We are assembling a great team here. I have a great team already within the International Olympic Committee. I have dedicated staff to the athletes' commission and to myself in Lausanne, so now it's about setting up the same sort of team and environment.
"That's what athletes do really well as they put together their entourage together and they lean on them and they can focus and get a lot more achievements. It's not for one person, it's going to take a team to really make sure that in these next five years we make a proper difference and not just that, but to create a good foundation for years and years to come so it can't be done by just one person. It requires a big team effort.
The 34-year-old is the first sport professional to be appointed a Sports minister in the country's history.
She was richly rewarded by the previous government for her sporting excellence, with former President Robert Mugabe awarding her $100 000 in cash for her 2008 Olympics performance where she won gold and three silver medals, but she ranks the latest honour as the best.
"I'm extremely honoured to be included in the Cabinet and in the ministry. It's a huge honour, it really is. It's another way in which I can work for my country, help uplift our country and hopefully bring many more athletes with me. It's very exciting especially for women, it's one of the biggest honours that I feel personally given by the President.
"Recognising a female athlete and being allowed to step into this role is very exciting, it's these types of things that will encourage female athletes' participation. It would encourage family members to support their daughters, their wives, and siblings to continue following their dreams in sport. To have our leadership believe that as well is a powerful statement, and it has given me a lot of confidence knowing that I can do this job."