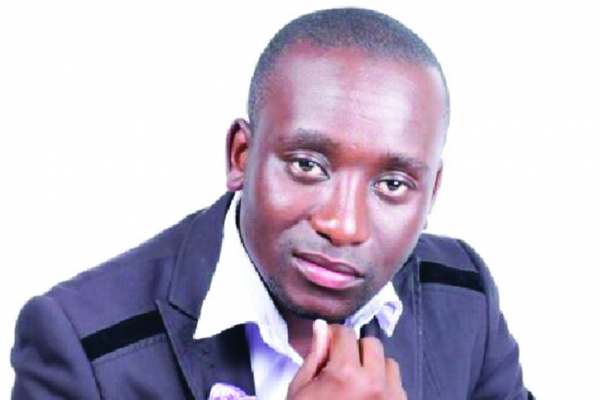 RESIGNING from a position is something that most employees have to do at some point in their lives.
Emmanuel Zvada
It is important that you quit gracefully so that you do not hurt your reputation in the process or to prospective employers.
There are certain things you should not do when you hand in your resignation.
There are good and better ways to resign, but it is best to keep a cool head and not burn bridges when you do so.
The manner in which you resign from a position has a tremendous impact on your professional reputation moving forward, hence everyone should learn how to resign.
Quitting a job can be worrisome at times.
The employee who resigns pleasingly, gives required notice as stipulated in the contract which he or she signed, writes a well-mannered resignation letter and thanks the employer for the opportunities they had during their tenure at the company.
Leaving on a positive note will give you a better chance of getting good employment references if needed later.
Below are skills you should adopt to enable you to resign professionally.
What to do before you quit your job
One thing you must avoid doing is to refrain from tendering an immediate resignation.
You are supposed to show respect to the company by at least giving them a heads up and telling them your intention months before your resignation.
But you must be careful in giving heads up because they can counter offer you or over promise you and you end up relaxing on your intentions.
This is important because it can make the company making a counter offer to make you stay.
The act of giving a hint is very crucial because if everything turns out well, you may think whether or not to continue with your resignation.
Before you submit your resignation, make sure you are prepared to leave.
You are not supposed to give any indication that you are moving on to the next job.
In other words, you should avoid singing too many praises about your next job to colleagues before you place your resignation and you are sure you are guaranteed of the next job.
When you are clear that you are certain of resigning you are supposed to quietly clear out your desk and clean up your computer.
Be sure to save all personal files you want on Google Drive or elsewhere online, or email copies to yourself.
The reason for doing that is that you may not have access to your computer once you hand in your resignation, so you should put your things in order before you tell your boss that you're quitting.
Before quitting your current job also make sure that you have finalised the details with your new employer.
Do not quit your current job until everything about your new job is negotiated and ready to go.
If you are going the route of resigning before you are sure of your next employer, you should have viable leads in your network that will help you jump in your next job.
In actual fact the norm is that you resign your current job after you have signed an offer letter or employment contract.
Always negotiate with the firm that have offered you a job so that you also have time to submit your resignation with notice period as required.
Prospective employers should also give the candidate time so that he or she sorts out and clears with the previous employer.
What to do when quitting?
When you are sure you have a job, signed the contract to the prospective employer with agreeable start dates, you can now prepare your resignation letter.
When writing a resignation letter, it should be brief and should explain your gratitude for having had the opportunity to work for the company and with your boss.
In your letter you should include the date of your last day on the job.
You are also allowed to include a clear reason for the resignation and if the reason behind your resignation is personal, like wanting to have a better pay, a more suitable job fit, or better opportunities, then be honest and say so, but you can also arrange a one-on-one meeting.
It is also important to remember that a resignation letter is a hard document that will be in the company's records, hence it should be nice and formal.
The next obvious thing after writing a resignation letter is gaining all the courage to meet your manager.
This is the right forum to bring your resignation letter with you in preparation for explaining your reasons for resignation.
In your one-on-one meeting do not insult the company or say that your work there has been unsatisfying.
In addition to that, try by all means to be professional and use phrases such as "I have appreciated the experiences and development I have had during my time here or l have decided to pursue another opportunity".
What to do after quitting?
Immediately after resigning, the next thing you are supposed to do is to return all company assets, equipment and materials.
Remember that all those items are given to you for your work so you should return them.
The manner in which you resign from a position has a great impact on your professional reputation moving forward.
Finally, make sure you thank everyone you have enjoyed working with at the company either in person or via email.
It shows your maturity and etiquette, not to just disappear.