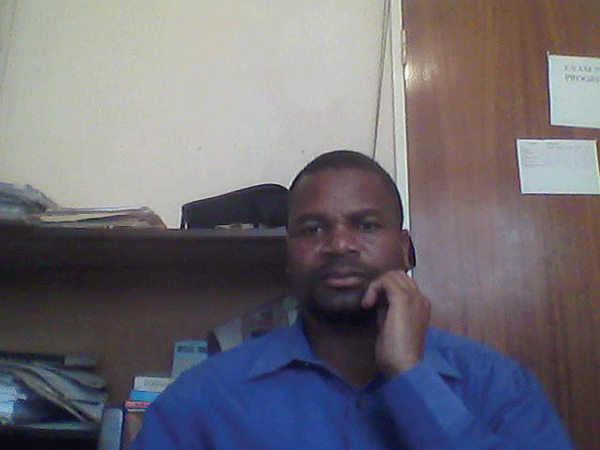 THERE are a number of challenges that farmers in this country, both small and large scale, encounter in the advent of climate change. With the weather experts predicting an El-Nino phenomenon once again to revisit the Southern African region, it is the farming sector that is going to be hard hit, especially the small-scale farmers. The reason being that they are the least equipped and capacitated to deal with climate change impact. Small-scale farmers also lack even basic materials and equipment to manage climate shocks.
guest column: Peter Makwanya
In the advent of the serious weather phenomenon which may or may not be a result of global warming, climate change could become too hot to handle, through extreme weather events, rising temperatures and little rainfall. As a result, farmers' incomes will be severely depleted, meaning that small-scale farmers, especially horticulturists, would need government assistance.
Horticultural farmers need to be subsidised with low-cost drip irrigation kits which are out of reach in the local markets. Drip irrigation kits are user-friendly, cost-effective and they don't use or lose too much water.
Because agriculture is central to the economic growth of this country, there is no way horticulture cannot be classified among the command packs. Government needs to support horticultural farmers, including sourcing viable markets for their products. In the absence of viable markets, horticultural farmers, because of their vulnerability status, end up selling their products almost for nothing to unscrupulous buyers and middlemen taking advantage of them.
Small-scale horticultural farmers also face stiff competition from their established counterparts in the commercial sector, who have the power of bargaining through their representations. Small-scale horticulturists should be helped to access the closely guarded export markets in order to get foreign currency. Currently for an ordinary horticulturist to access export markets even with good or better products, it is more difficult than a camel entering through the eye of the needle. This is because horticulturists do not have strong representation, as such they lack the bargaining power and the voice too.
Coupled with the unpredictable weather patterns, small-scale horticulturists would face a number of challenges, some of which I have already highlighted above. Small-scale farmers are a vulnerable community which needs external support and interventions. The fluctuations in weather patterns, temperatures and rainfall patterns will have a negative impact on agricultural productivity as well as that of the wider population.
According to the recently announced meteorological data, the average temperatures are rising, or will rise, throughout the country and the Southern African region, leading to what they term below normal rainfall. In this regard, small-scale farmers cannot cushion themselves against extreme temperature shocks which will lead to a decline in their yields, as well as consign them to poverty.
Small-scale irrigation equipment should be accessible to these vulnerable groups so that as the extreme weather shocks bite, they will be cushioned and absorb these climatic shocks. Lower yields would also mean reduced income for these farmers.
The government's duty will be to mitigate these effects by introducing low-cost irrigation kits to the vulnerable farming groups at subsidised rates. These drip irrigation kits would not deplete underground water resources, contributing to smart irrigation and farming. These are critical in the sustainable management of water resources.
The other headache that small-scale horticultural farmers face is that of severe post-harvest losses due to marketing and pricing models. Horticultural products are largely perishable, and they comprise fruits and vegetables and they can easily succumb to extreme weather conditions.
As a result, small-scale farmers lose out because of factors such as transport costs to the city and towns where the processing plants are located. This defeats the whole purpose of value addition and beneficiation, to benefit local communities and uplift the living standards of the poor people.
As such, when government authorities talk of value addition and beneficiation, we hope, they will be referring to this kind of scenario. Above all, small-scale farmers are not very skilled to sell their produce without enlisting the services of shady and untrustworthy middlemen.
This makes the whole process very long and unbearable. If costs of producing these products could be calculated, these vulnerable farmers would always be in the red, experiencing massive income and labour costs.
 Peter Makwanya is a climate change communicator. He writes in his capacity and can be contacted on: petrovmoyt@gmail.com